TUNA NICOISE OPEN FACE SANDY
Main (makes 4 open-face sandwiches):
1 lb Mitch's Catch tuna loin (½ of loin)

Grapeseed oil for searing the tuna loin

Salt & herb rub (we like Cote D'Azur Fleur de Sel with Herbes de Provence from Gourmet Warehouse)

Toasted baguette (four thick slices)

Sriracha mayo

Mixed greens

8 boiled potatoes (we recommend new or nugget potatoes) 

8 green beans

1 egg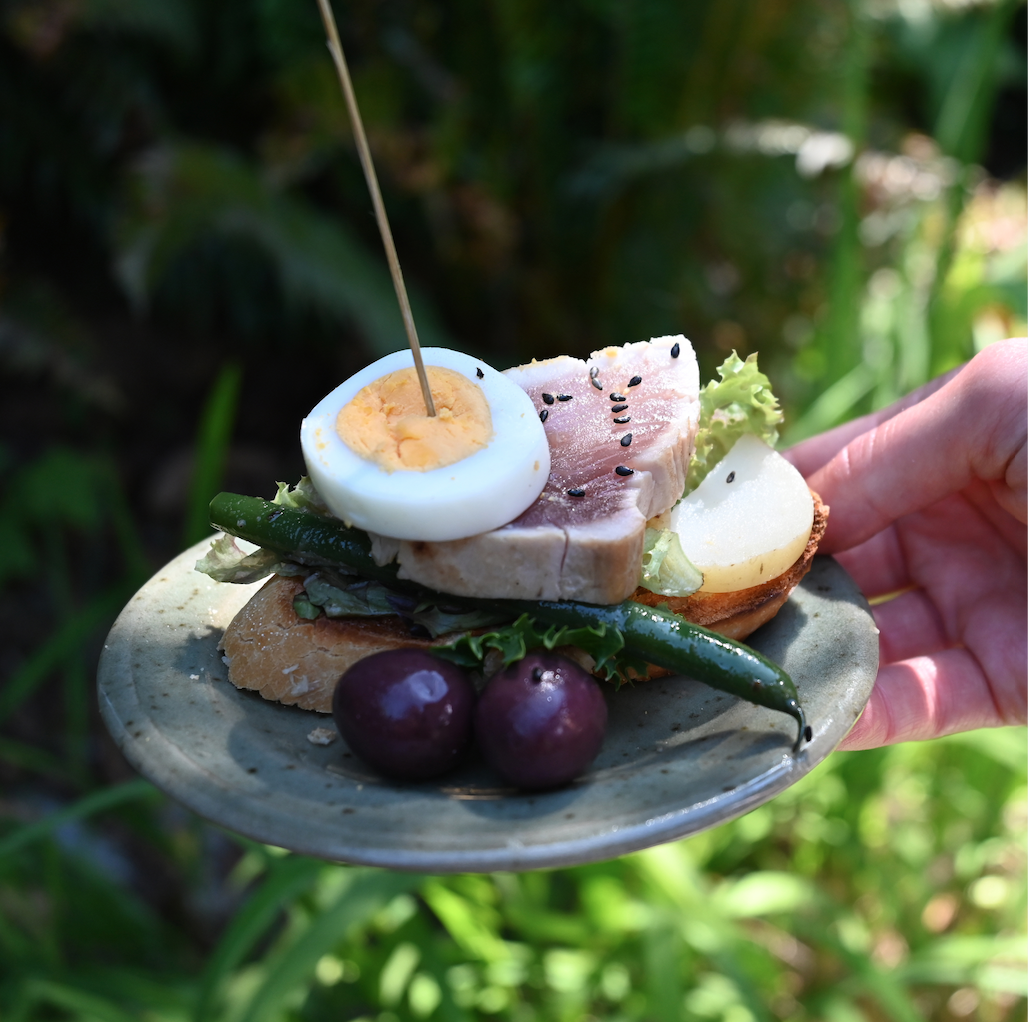 Remove your Mitch's Catch tuna loin from packaging and thaw at room temperature on a plate (for about 4-6 hours).

Once your loin has thawed, roll in the salt & herb rub.

In a large skillet add the grapeseed oil and turn to high heat.

Sear your loin for 30 seconds on each side.

Boil egg for 7 minutes and set aside (or place in cool water once boiled).

Boil beans for 2-4 minutes and set aside.

Boil potatoes for 10-15 minutes, take them off the heat and once they are cool, cut into halves.

Slice your baguette and lightly toast it.

Build your open sandwich: add sriracha mayo, mixed greens, sliced boiled potato, green beans, sliced hard-boiled egg and sliced tuna!