Our sushi night (feel free to mix & match):
1 lb Mitch's Catch Tuna Loin

1 pack Mitch's Catch Tuna Toro

1 lb Mitch's Catch Spring Salmon (Chinook)

Mitch's Catch Marinade

Chilli P

1 tsp finely grated lemon zest

1-2 avocados

1 cucumber

3 sprigs of green onion

1 lemon

2 packs of big nori sheets (seaweed sheets)

1 bag of sushi rice (we like Nishiki, available at the Market)

1 sushi roller

1 jar of pickled ginger (we like Ginger People)

Wasabi paste or powder (we like Continental Wasabi Powder, available at the Market)

Soy sauce for dipping (we like Sashimi Soy Sauce, available at local grocery store)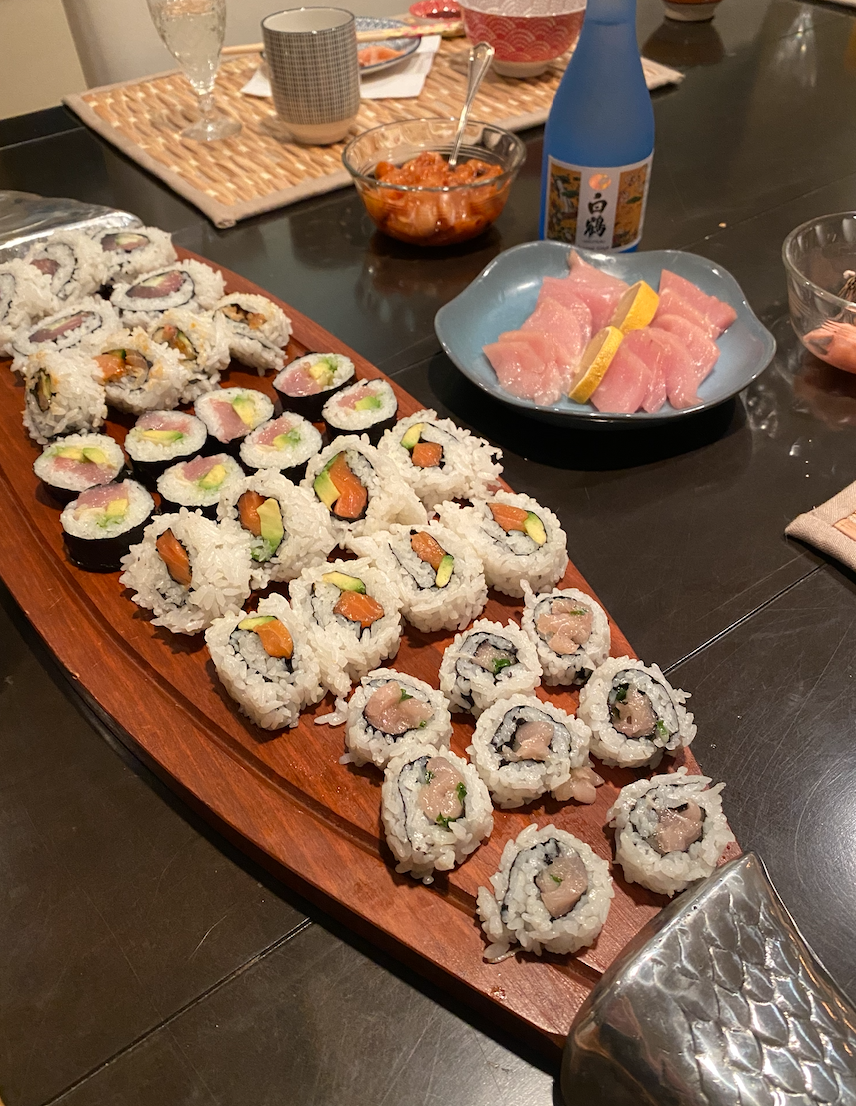 Thaw the Mitch's Catch Tuna Loin, Toro and Salmon, out of plastic in a glass container or plate.

Cook the sushi rice per the instructions on the package (remember to soak beforehand and add rice wine vinegar when you are boiling!).

Prep your ingredients – green onion (chopped), avocado and cucumber (thin strips), lemon (thin slices), salmon and tuna for rolls (thin strips), salmon and tuna sashimi (thick strips), toro (chopped)

Prep roll filling – for Negitoro, mix chopped toro with green onion; for spicy tuna or salmon, chop some of the thin strips and mix with Chili P

Get ready to roll (and get creative)!  You can put the seaweed sheet on the sushi roller, then sushi rice, then your toppings or sushi rice on the roller, then seaweed then your toppings.   Here are some we created: salmon and avocado; tuna and avocado; salmon, avocado and cucumber; Negitoro on it's own; cucumber and avocado roll with a scoop of Negitoro on top; spicy tuna on its own; spicy salmon on its own; cucumber roll with spicy tuna on top.

Set the table with dipping sauce (the Marinade and/ or soy sauce), pickled ginger and wasabi.  Enjoy with sake!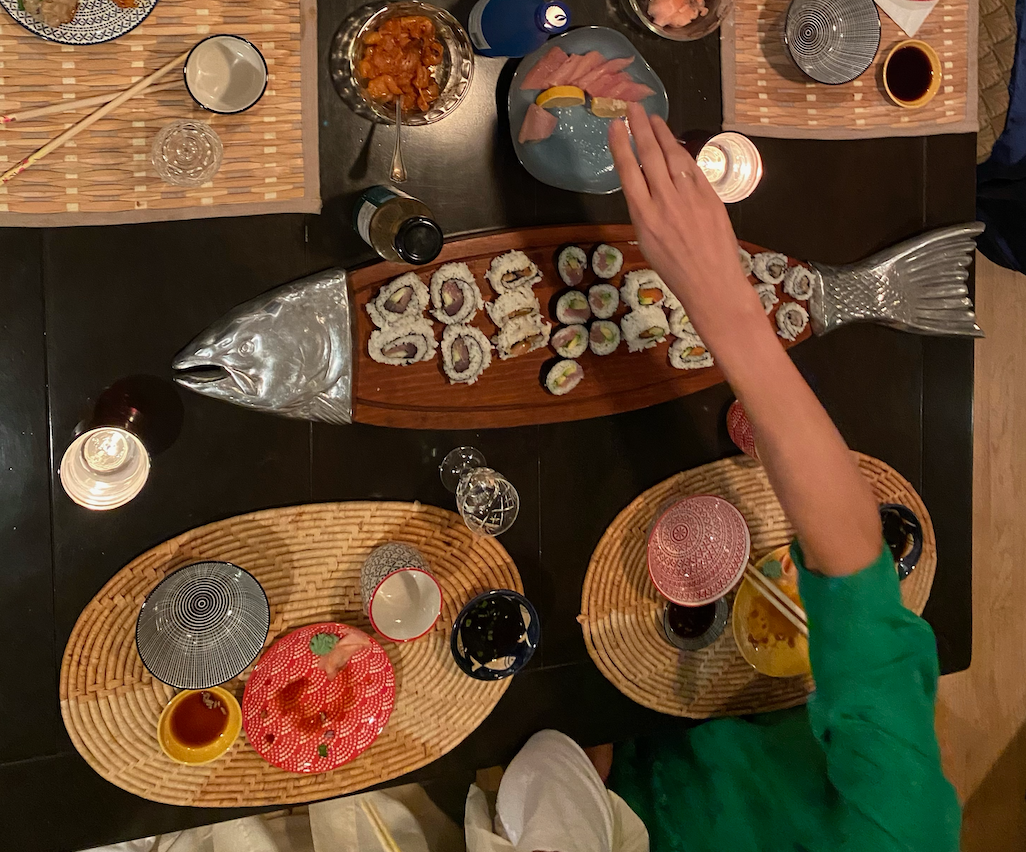 Need more inspiration?  Check out Chef Morimoto as he walks you through everything from preparing sushi rice to designing the rolls.