Main:
2 tbsp capers, chopped

1 Mitch's Catch Tuna Loin

1 orange, segmented

2 tbsp olive oil

4-5 basil leaves, finely chopped

¼ cup fresh dill, finely chopped

1 clove garlic, minced

1 lemon, juice and zest

1 large handful of arugula

Maldon salt and pepper, to taste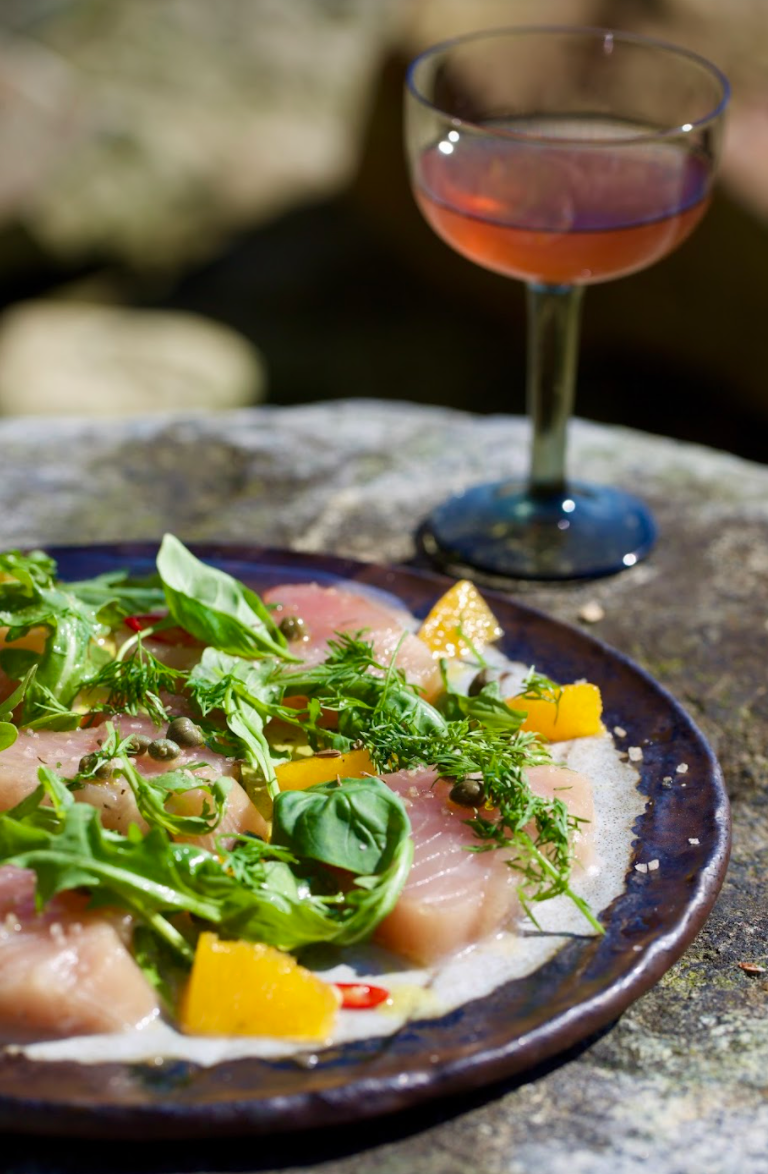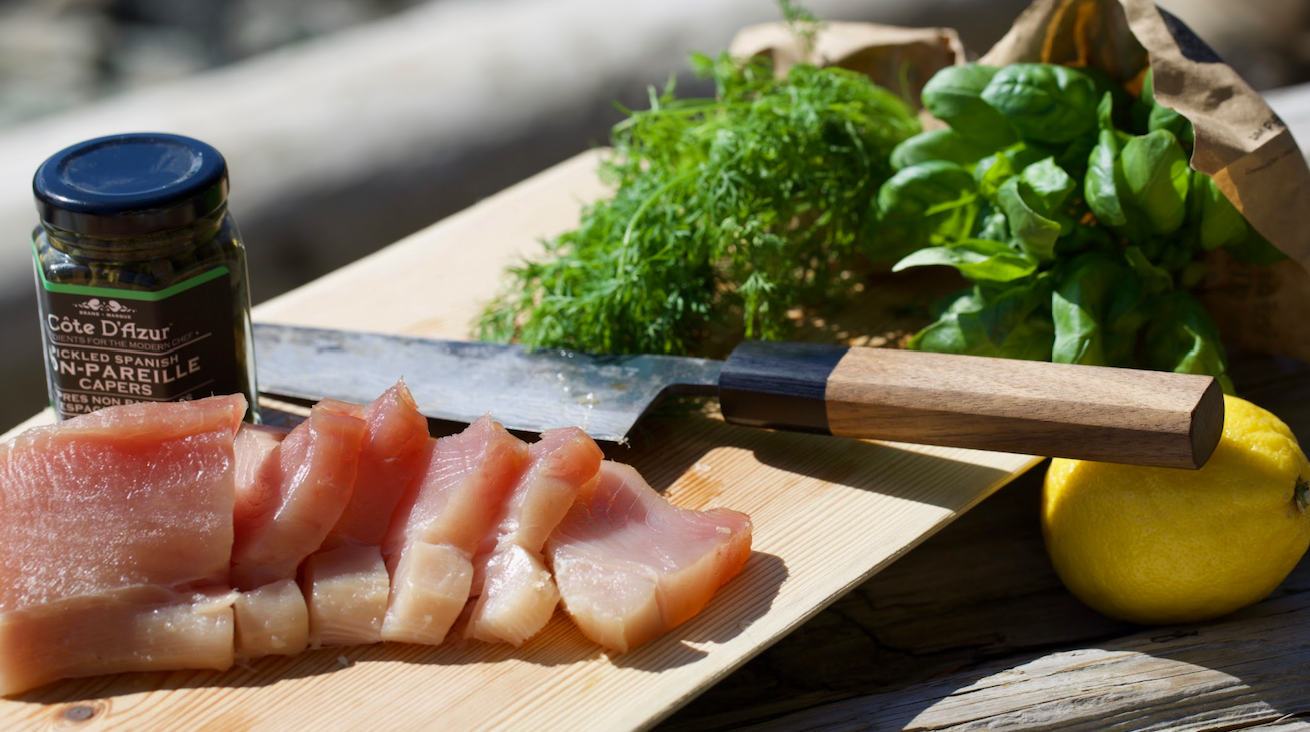 In a small bowl, place capers and drizzle with wine. Set aside for 10 minutes while you prepare your tuna.

Slice your Mitch's Catch Tuna Loin against the grain, about a ¼ inch thick. Lay the slices evenly spread out on a serving platter. Arrange the orange segments on top or around the tuna slices.

Drain the capers and add to a small mixing bowl along with the olive oil, basil, dill, garlic, ½ of the lemon juice and zest. Mix to combine.

Top the tuna platter with arugula and spoon over as much caper dressing as desired. Season with salt and pepper and a squeeze of remaining ½ lemon.

Enjoy with a glass of rosé!