Main:
1 pack of Mitch's Catch Poke

Avocado

Mango

Mitch's Catch The Marinade

Chili P

Stainless Steel Ring (for tower)

Sesame seeds (we love the black sesame seeds from Parthenon)

Pita (we love the fresh pita bread from Parthenon)

Olive oil (we love Farchioni from Cioffi's)
All items are included in our Be My Catch Kit, with an option to add on the Pita from Parthenon and the Farchioni Olive Oil.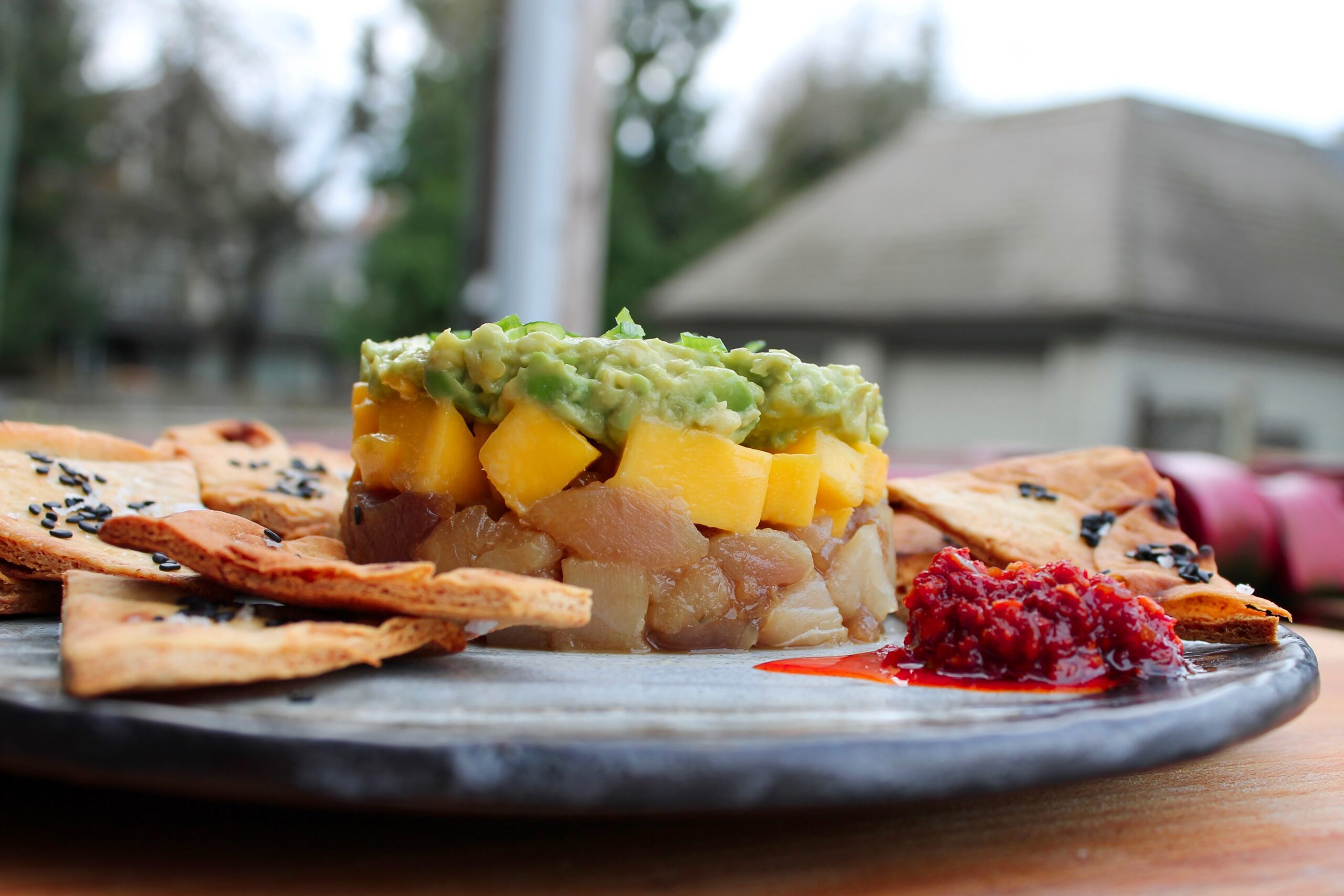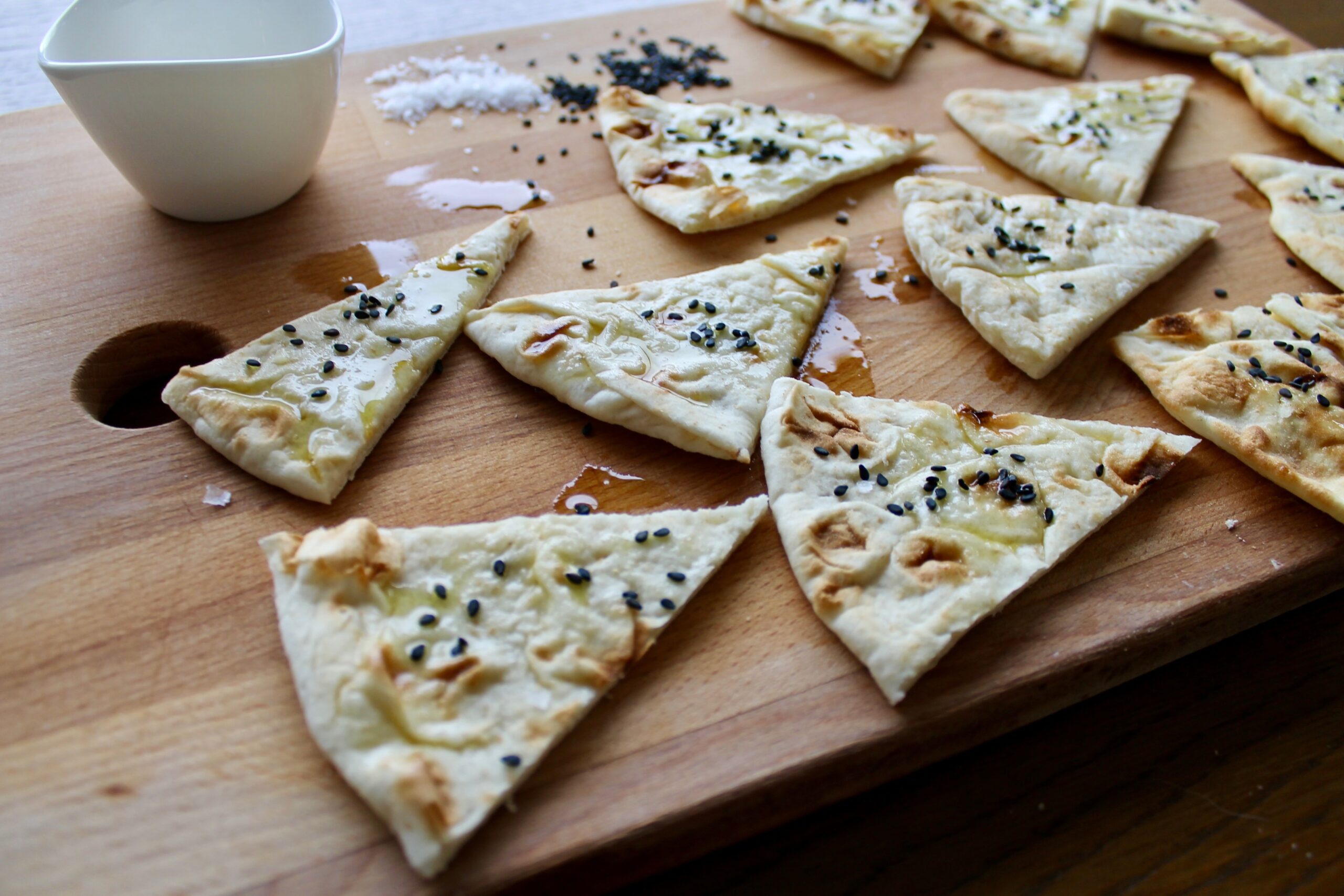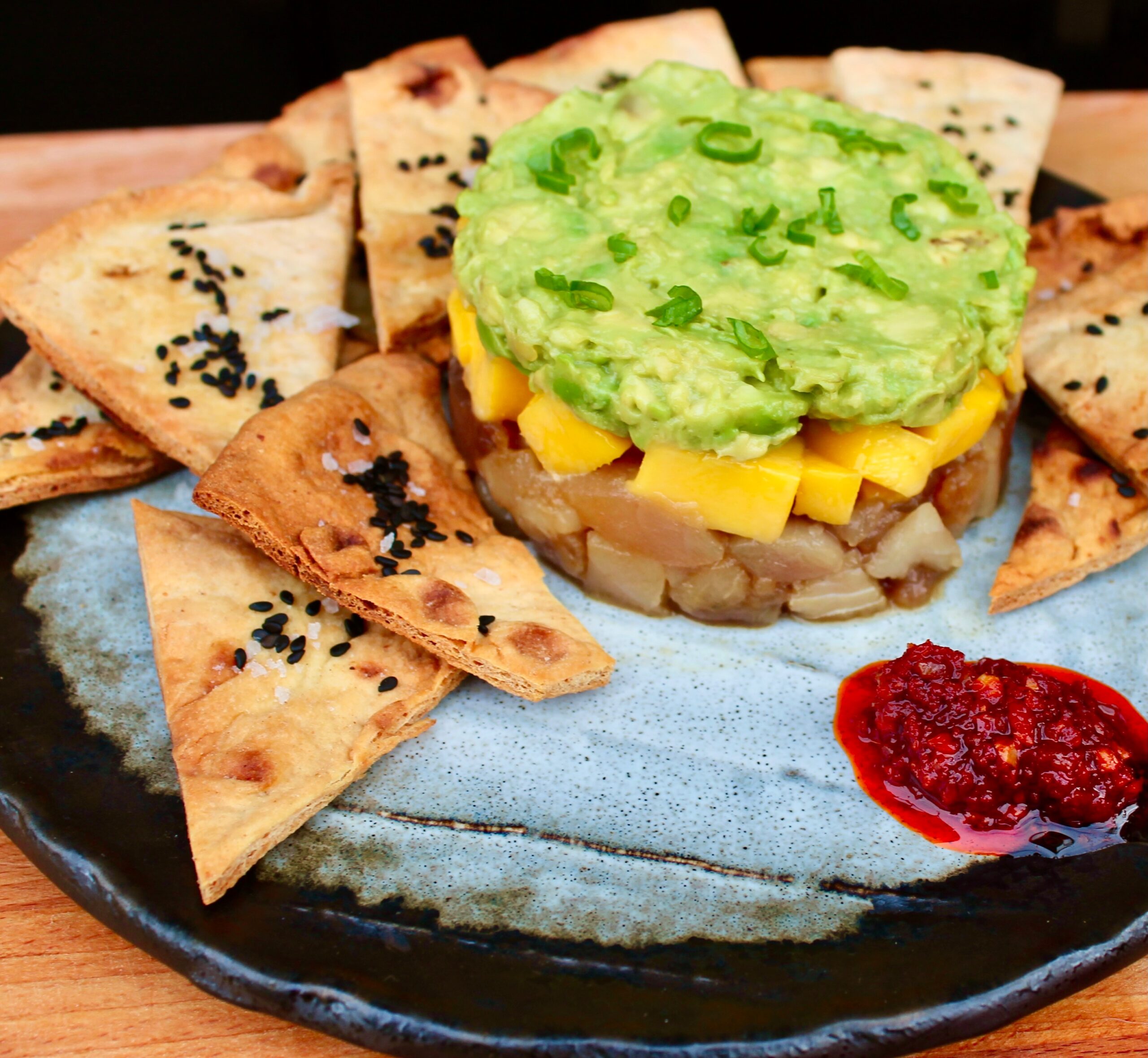 For the MC Tower:
Take Poke out of the plastic, let it thaw in a glass container for 3-4 hours. Once thawed, add 2-4 tbsp of The Marinade and let sit for 10-20 mins.

Chop your mango into small, cube-like pieces and prepare your avocado like a guacamole (cut & mix into a bowl with some salt and pepper).

Put your springform ring onto your desired serving plate and get ready to build!

First add the Tuna Poke, then the mango, then the guacamole spread.

Top with your choice of green onion, pickled ginger, microgreens, nori crunch, toasted sesame seeds or another fave of your own.

Serve with baked pita chips (for dipping) and Chili P for extra flavour!
For the Pita Chips:
Cut up the pita into triangles, drizzle with olive oil and sprinkle with a seasoned salt and sesame seeds.

Bake for 10-15 minutes at 350° until brown and crispy.