WEST COAST SCALLOPS WITH CHILI P BUTTER
Butter

Mirin

Jalapeño

Garnish: cilantro and green onion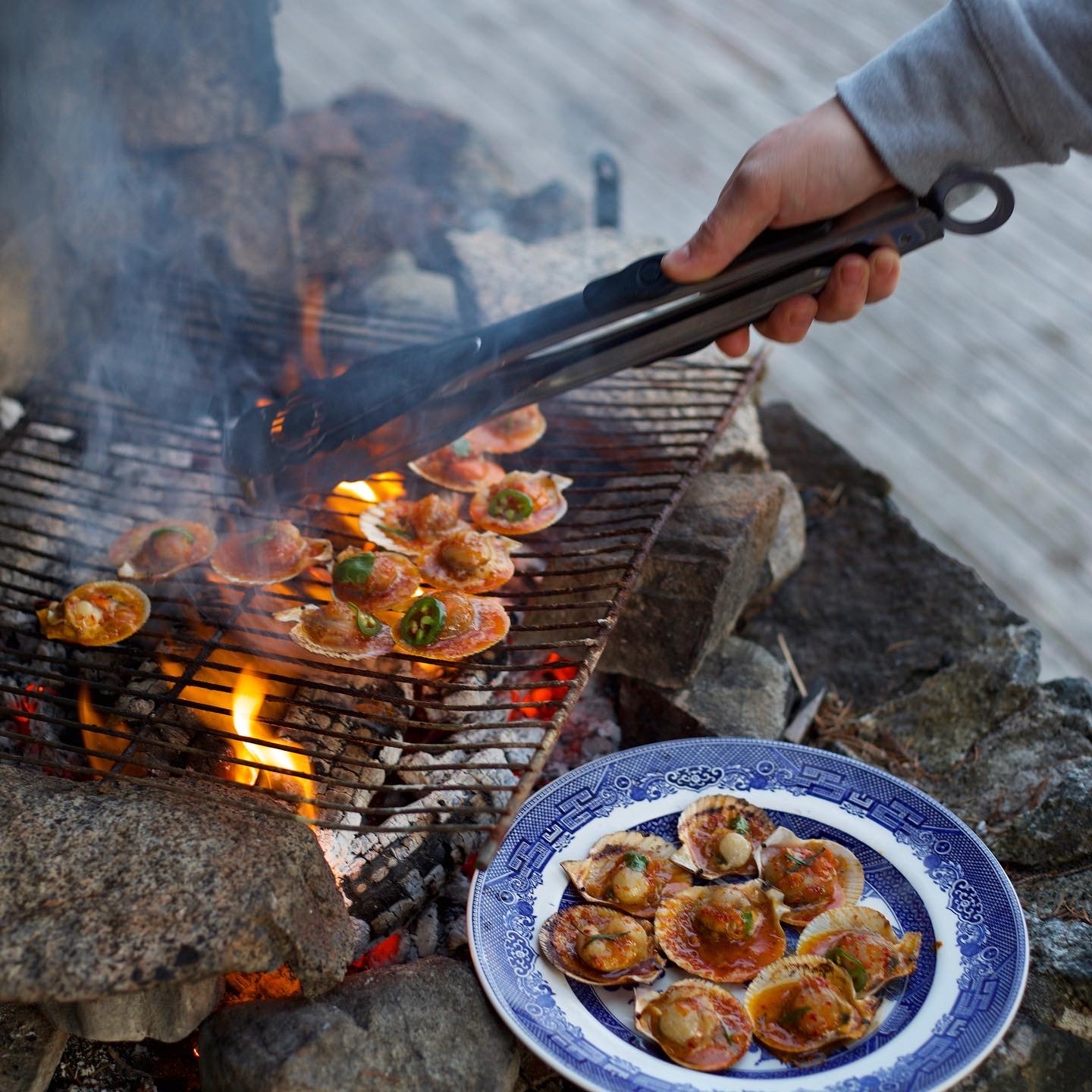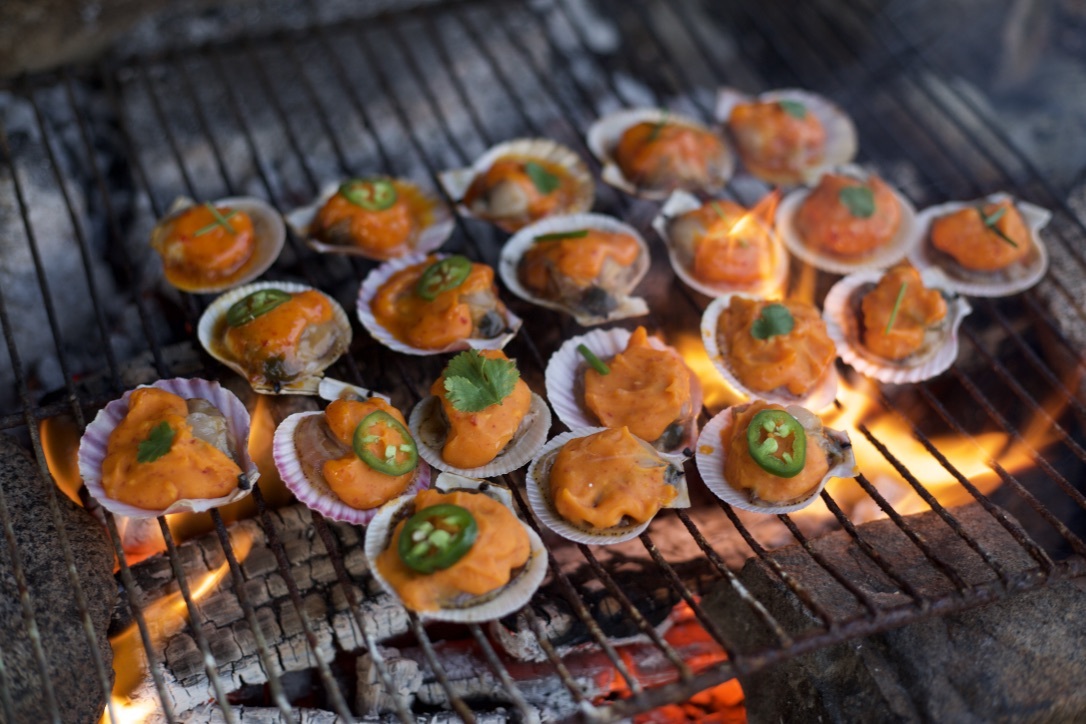 Thaw the scallops in the sink in a strainer, then rinse.

Mix Chili P, butter and mirin in a bowl.

Remove top shell and add a dollop of the butter mixture and top with jalapeño.

Grill for 5 minutes or if cooking in the oven, cook on high for 5 minutes then broil on high for 2 minutes.

Serve in the shell and garnish with cilantro or green onion.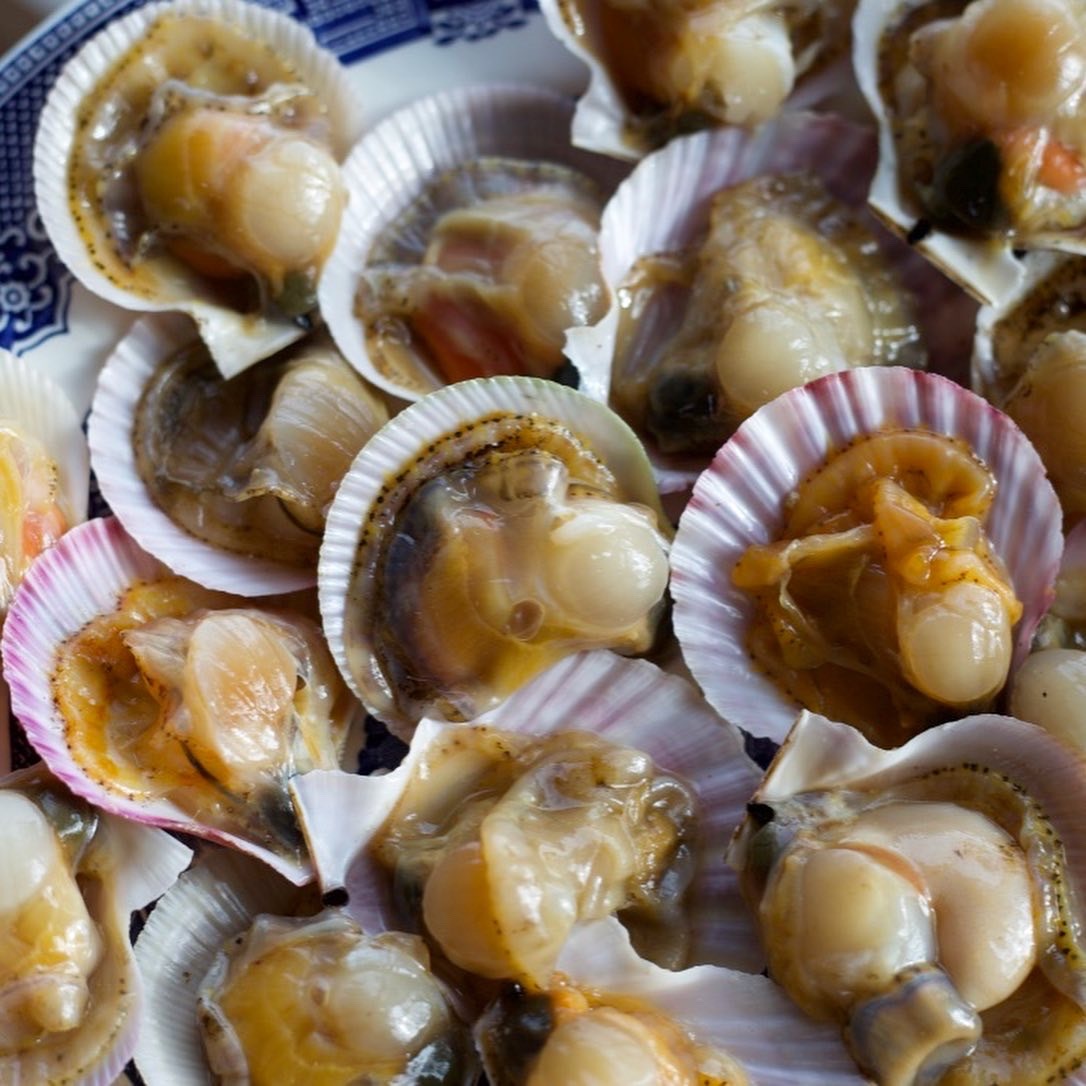 Caught sustainably around Quadra Island by Melissa and Joel Collier @wcwildscallops. These beautiful pink swimming scallops are individually frozen at sea with a saltwater glaze.