Tuna Crudo with Tonnato Mayo
Tonnato
1 cup mayonnaise

2 tbsp capers (rinsed)

2 small anchovies (rinsed and smashed), you can add 1-2 more if you like

7 ounce can tuna (drained)

1/3 cup extra virgin olive oil
Toppings
Sliced albacore tuna

Sliced caper berries

Lemon zest

Croutons (tear up French bread and sauté in olive oil until crispy)

Chopped parsley
Serve with baguette slices!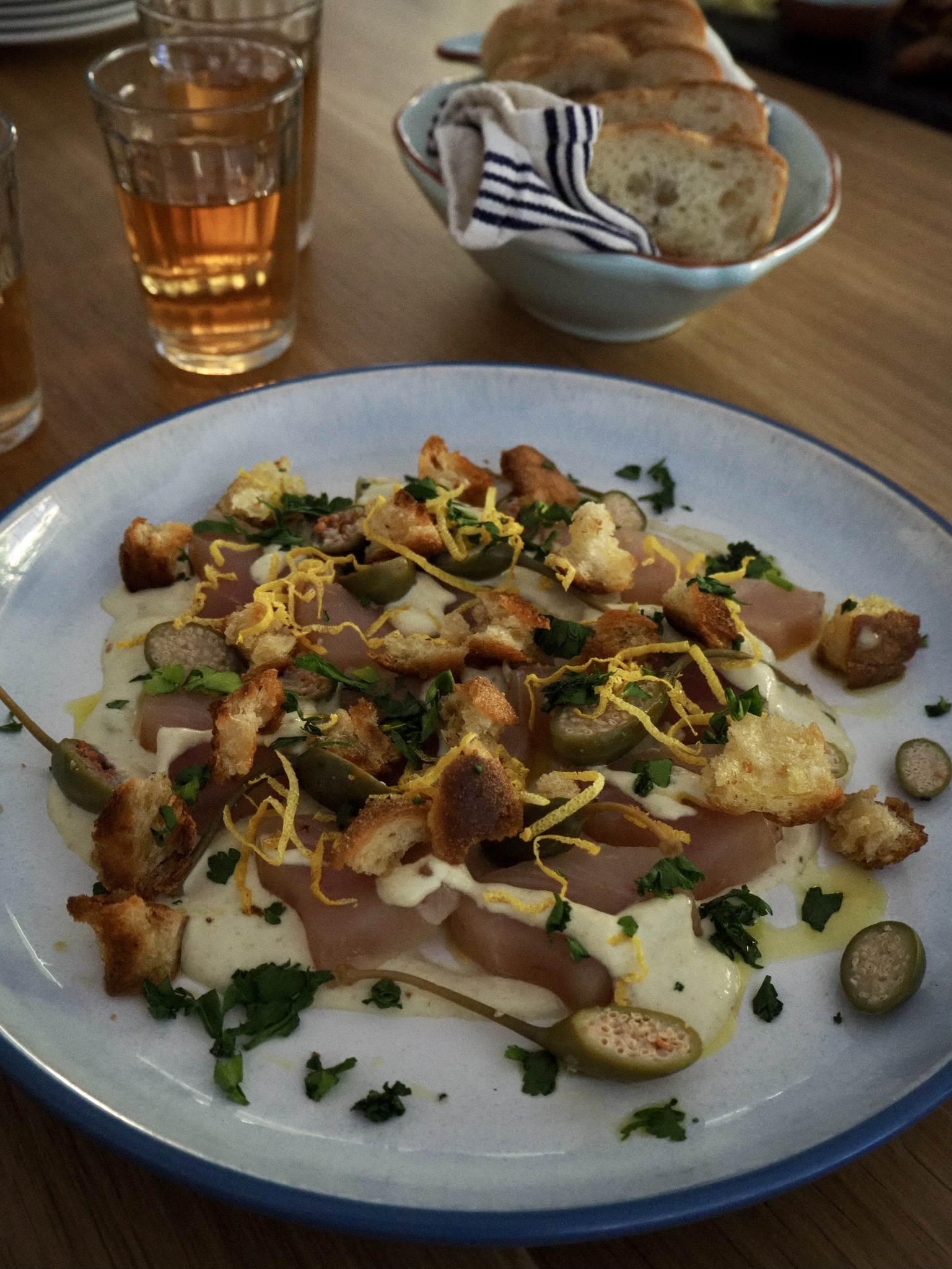 Purée the first five ingredients with 1 teaspoon of water until smooth. With blender running, pour in olive oil.

Refrigerate for 2 hours before serving.

To prepare, spread Tonnato onto a platter. Then start creating your dish! We like the toppings suggested, but you can be creative and add whatever you like :).

Serve with fresh baguette slices.
Chef's notes:
Tonnato is very versatile, You can put it into a squeeze bottle and drizzle on top. Another serving suggestion: put Tonnato in a bowl and served with boiled spot prawns tails. It makes an amazing dip.