STEAMED HALIBUT WITH CHILI P SAUCE & CRISPY ONIONS
1 Mitch's Catch Halibut Fillet

1 tbsp Chili P

1 tsp Sriracha hot sauce

1 tsp sesame oil

1 tsp honey

2 tbsp soy sauce

Green onion, sliced (garnish)

Crispy fried onions (garnish)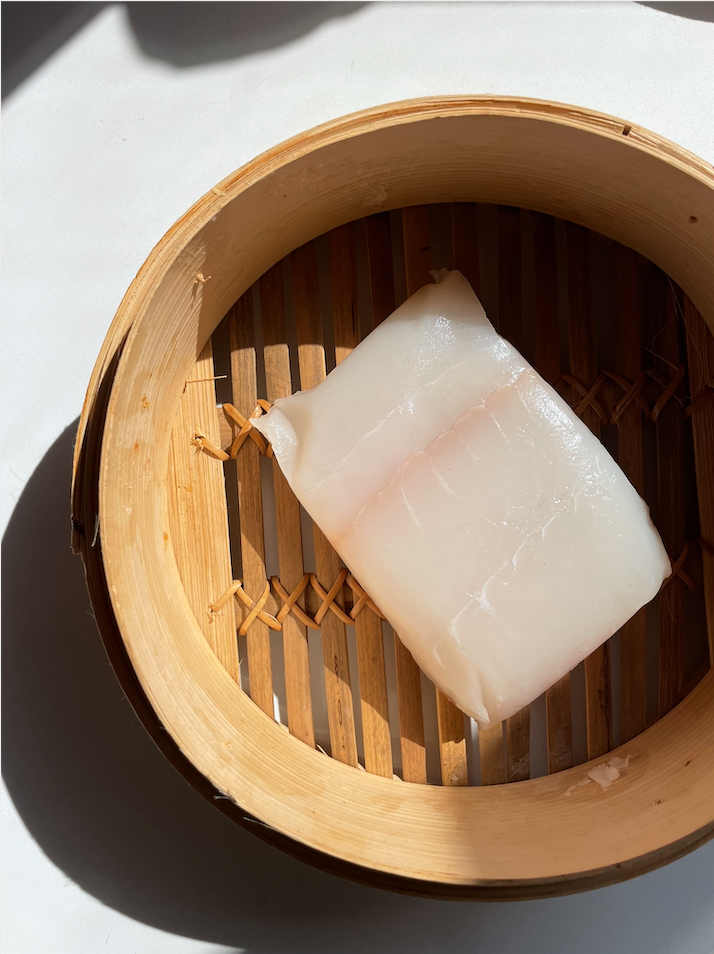 Whisk Chili P, sriracha, sesame oil, honey, and soy sauce in a small bowl and set aside.

Bring pot of water to a boil.

Place halibut fillet in a bamboo or metal steamer and place steamer on top of boiling water. Cover, and steam halibut for 10-15 minutes or until the halibut is opaque in the centre.

When halibut is cooked, plate, and pour sauce over steamed halibut, topping with desired amount of green onion and crispy fried onions.

Enjoy!