Main:
1 lb Mitch's Catch spot prawns

1/4 cup minced celery

1/4 cup mayonnaise

1 tablespoon minced chives

1 tablespoon lemon juice

1 teaspoon lemon zest

1/4 teaspoon kosher salt

4 split-top brioche, New England style hot dog buns , with sides trimmed off

1/4 teaspoon freshly ground black pepper

4 tablespoons butter , divide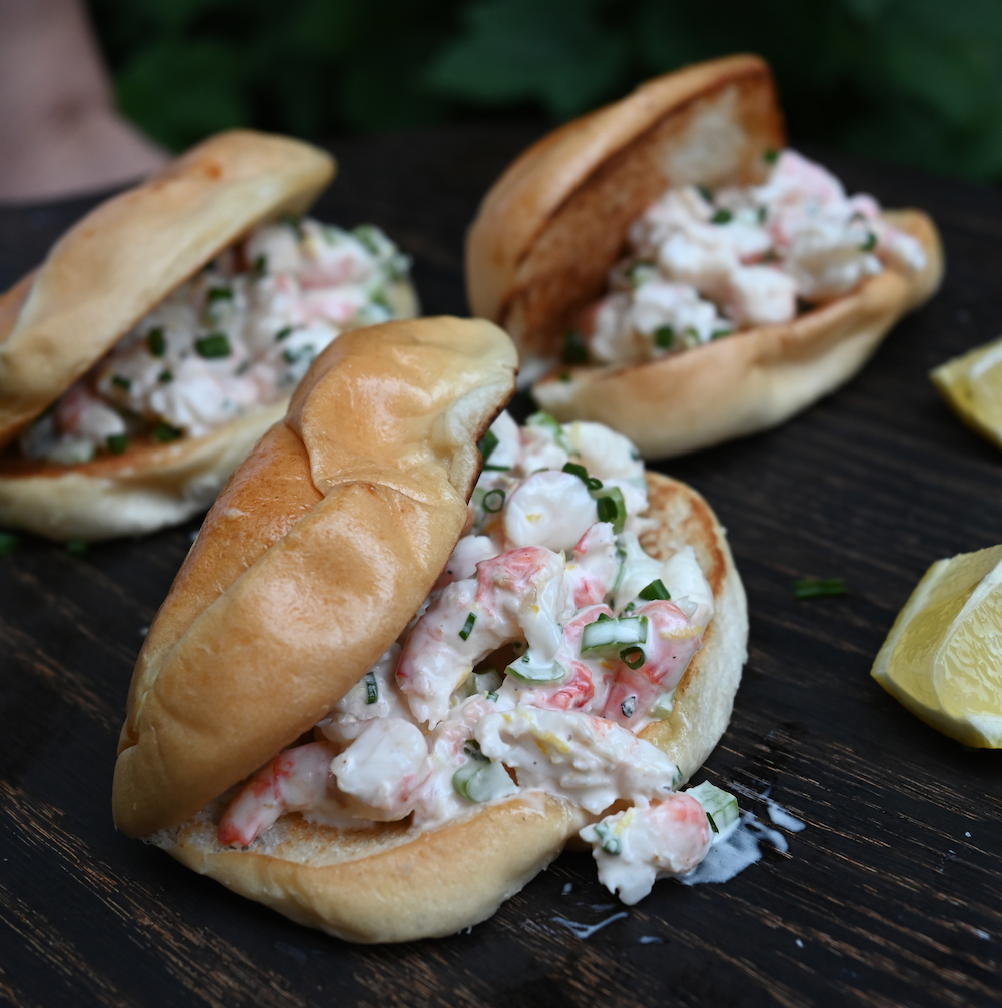 Thaw 1 lb Mitch's Catch spot prawns by taking them out of the container and placing in a bowl of cool water (~ 45 minutes).

Once thawed, chop into large chunks and set aside.

In a large bowl, mix the celery, mayonnaise, chives, lemon juice, lemon zest, kosher salt and ground black pepper. Taste for seasoning.

In a large skillet over medium heat, melt 2 tablespoons of the butter and add the chopped spot prawns. Cook, stirring for 2 minutes until warmed through and buttery all over. Use a slotted spoon to remove from heat and let the prawns cool down in a separate dish before next step.

Add the spot prawn meat into the mayonnaise mixture and toss to coat. Discard butter and juice released from the spot prawn and wipe out the skillet.

Melt the remaining butter in the skillet over medium heat; toast the buns on the cut sides about 2 minutes each side until golden and toasty.

Load each bun equally with spot prawns and garnish with more chives if desired. Serve with potato chips.