1lbs Spot Prawns, majority shelled, others in shell for garnish

1 250 g can of Acquerello Risotto Rice

~4 cups (2 x 15oz cans) of seafood or vegetable stock, boiled

1 medium leek, chopped

1 bunch of spinach, whole leaves

2 garlic cloves, minced

½ cup parmesan, grated

½ cup white wine (optional)

Juice and zest of half a lemon (optional)

Chili flakes to preferred spice level (optional)

Salt & pepper to taste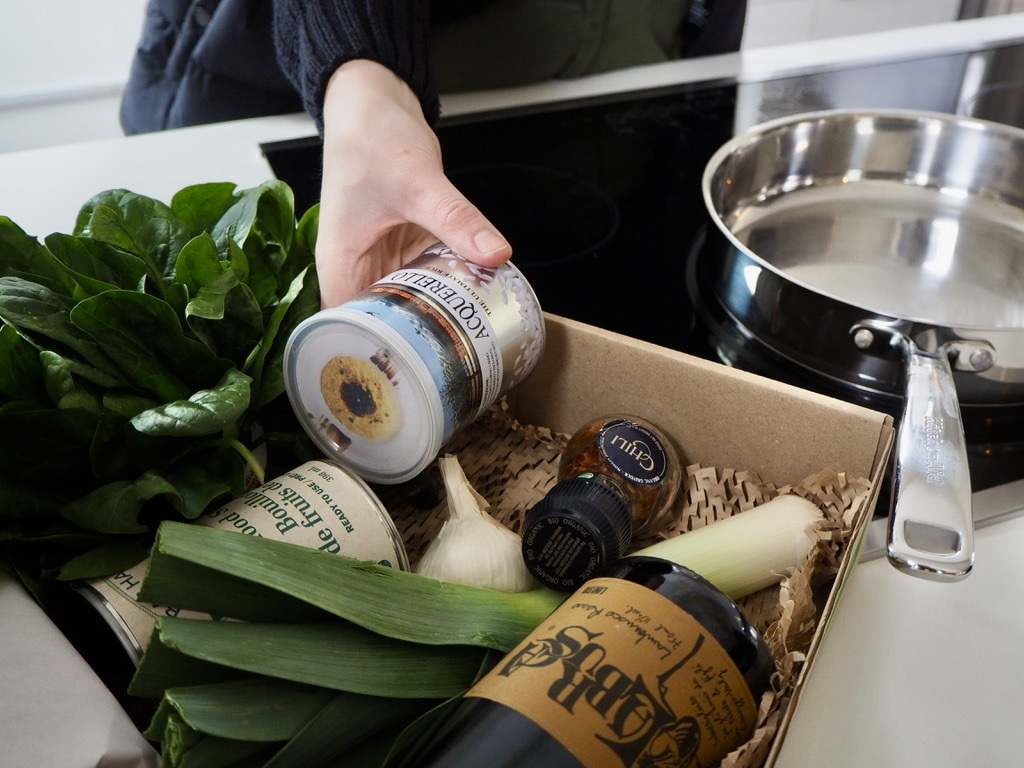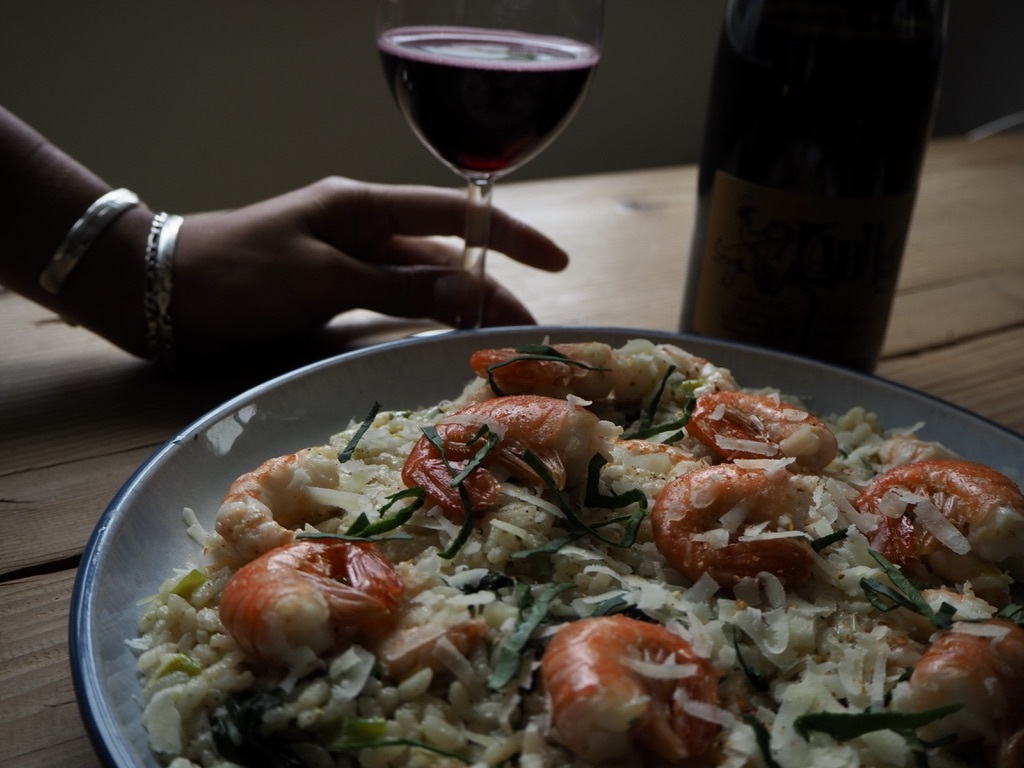 Start by peeling desired number of spot prawns (we left 10 in the shell and peeled the rest)

Heat 1 tablespoon of olive oil in a large, heavy bottomed saucepan over medium-high heat. Sauté leeks and garlic until soft.

Once the mixture has softened, add the rice and stir the mix, coating the rice in the leek mixture. Option to add white wine for a more aromatic flavour. Wait until it is fully absorbed before moving to step 4.

Add the stock a ladle at a time, waiting for the stock to be absorbed by the rice before adding the next ladle. Stir throughout this process. Continue the process until the rice is cooked.

With the last ladle of stock add the spinach and peeled prawns. Cook the mixture for 5 minutes, or until the prawns have cooked through and the spinach has wilted (Note: You can use any greens you'd prefer! We like leeks and spinach- but peas, onion, basil, or mint also work.)

While the rice simmers, add shelled spot prawns to a separate skillet with butter or olive oil, lemon juice, and garlic. Sauté for about 1 minute per side or until the spot prawns become white.

Once cooked, add parmesan, lemon zest, salt, pepper, and chili flakes to the risotto.

Plate your risotto and top with shelled garlic & lemon spot prawns, more chili flakes, parmesan, and enjoy!