Main:
1 lb Mitch's Catch Spot Prawn Tails, peeled and diced

2 jalapeños- 1 diced, 1 sliced for garnishing

1 small red onion, diced

2 cups cherry tomato, quartered

1 avocado, cubed

Fresh cilantro leaf, for garnish (optional)
For serving:
Tostadas (we like Guerrero's Tostadas with Tajin)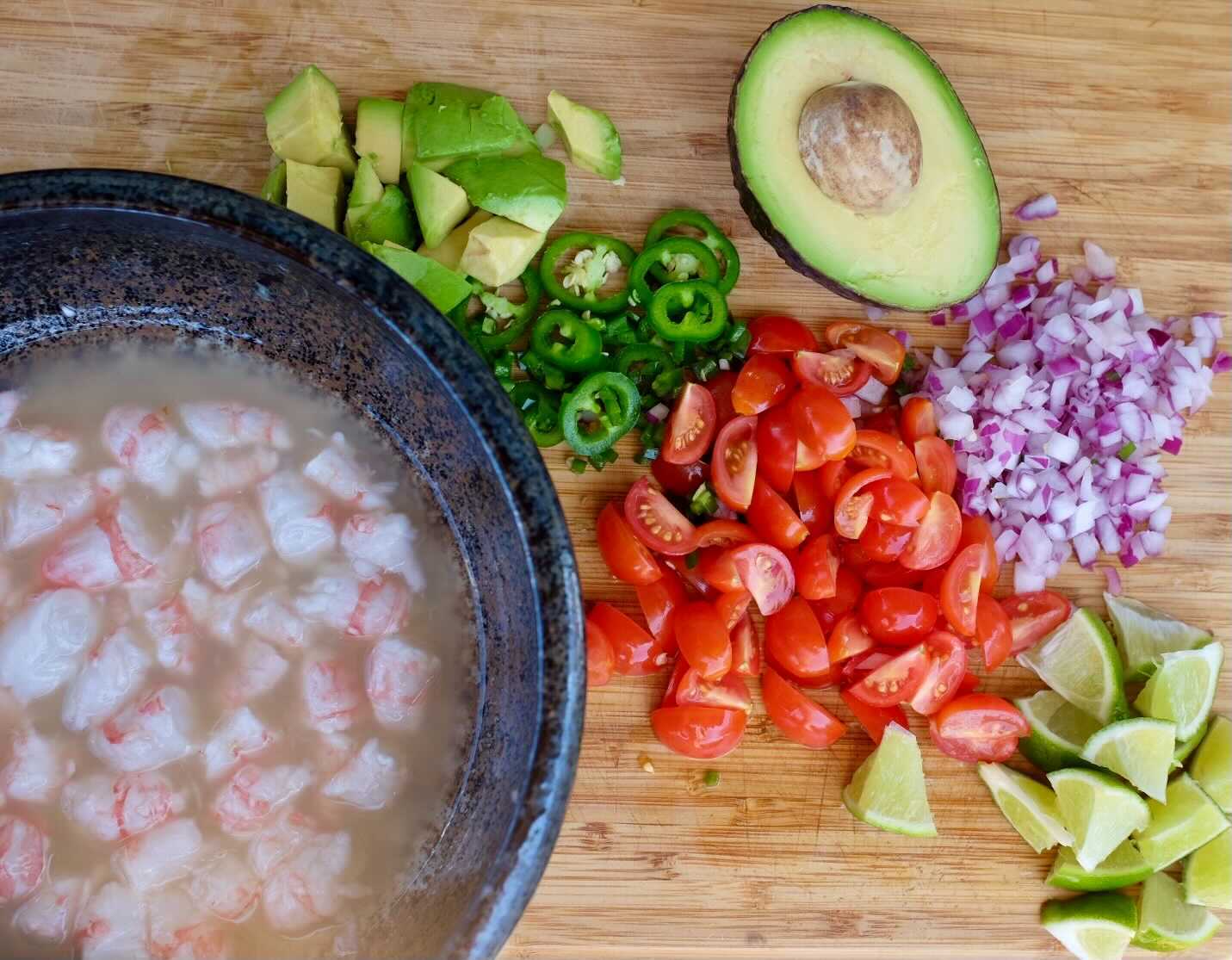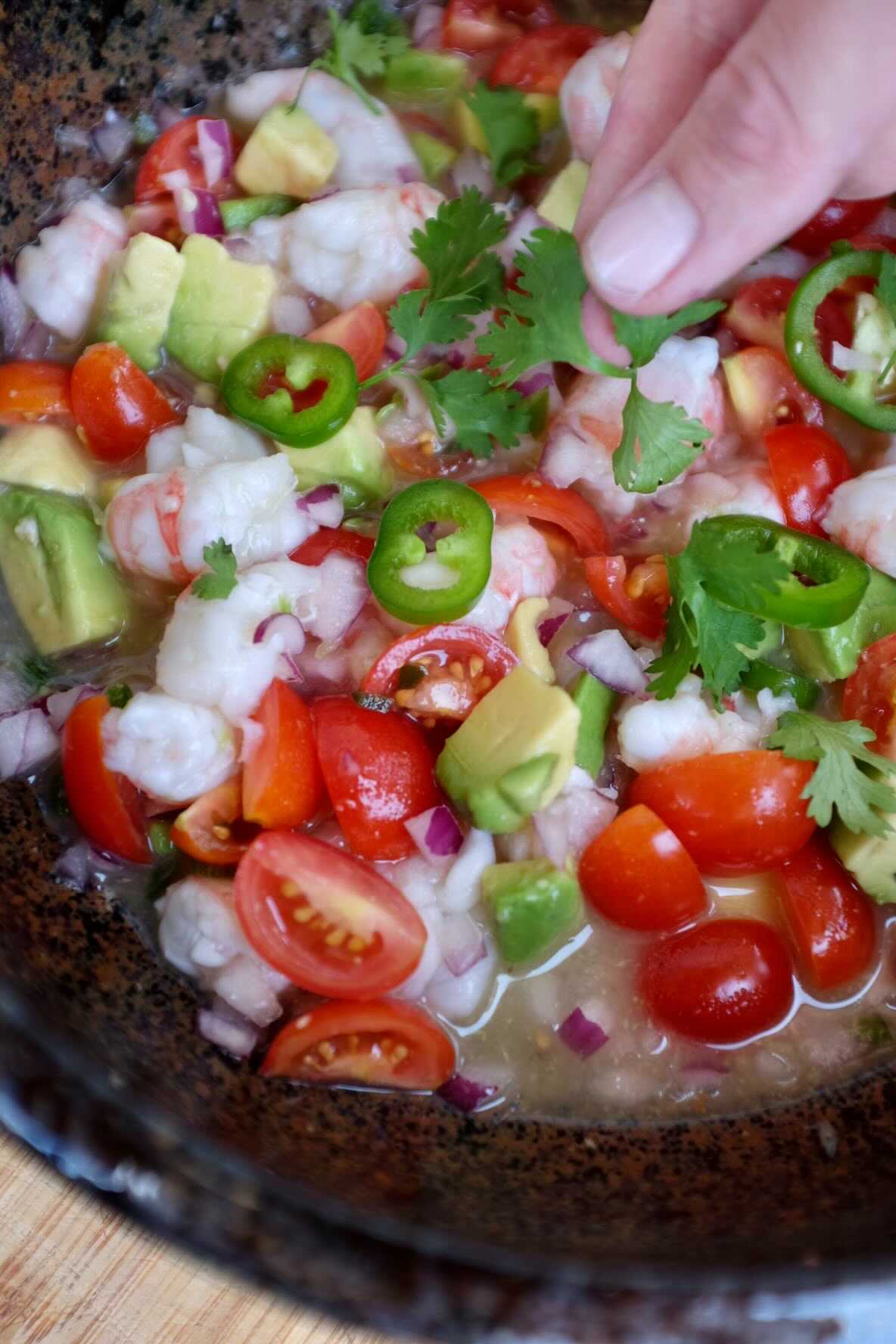 Halve the limes, then juice using a citrus press or spoon. You should have about 1 cup of juice total.

In a medium sized bowl, combine spot prawns, salt, diced jalapeños, onion, tomatoes, and avocado. Mix well.

Cover and refrigerate for about 4 hours, until the prawns are opaque and firm.

Garnish with cilantro, and jalapeño slices if desired, and serve chilled, on top of tostadas!