P'S SMOKED TUNA FLATBREAD
Main:
1 cup mascarpone, room temp

2 tbsp mayonnaise

1 lemon, zest and juice separate

1 head roasted garlic, removed from skin

Salt and pepper, to taste

½ bulb of fennel, shaved thin

1 large shallot, sliced thin

1 tbsp white wine vinegar

1 tbsp olive oil

1 pinch sugar

½ Mitch's Catch Smoked Tuna Loin

1 tbsp capers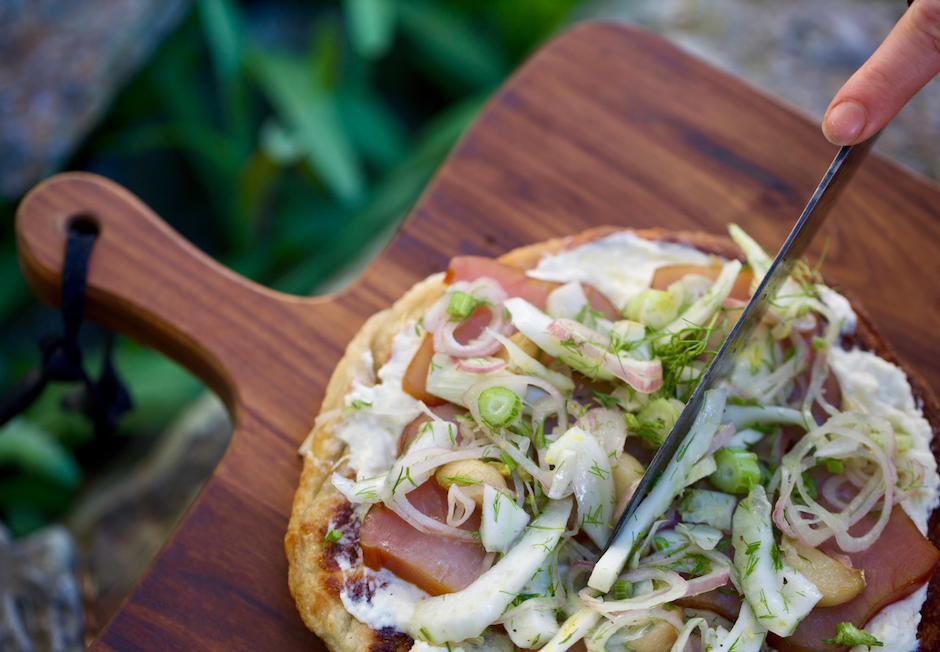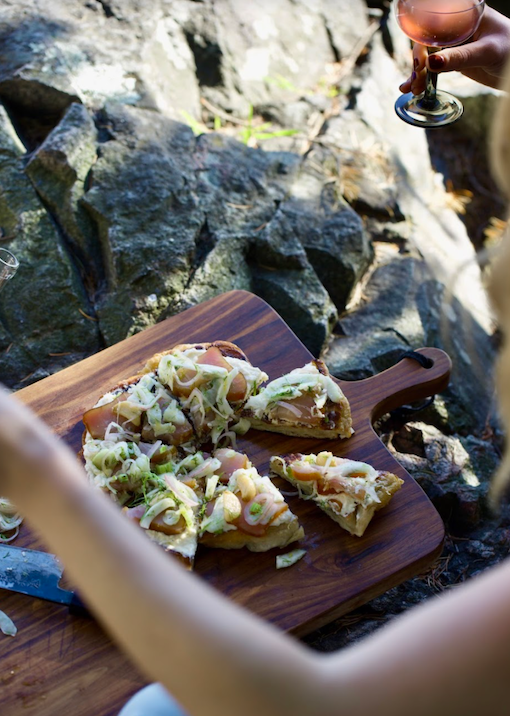 1 Preheat your BBQ on high heat.

Gently roll out your dough on a floured surface until desired thickness (I like about 1/4 – in thick) it can be round or oval shaped, whatever you like  spray the BBQ with a non-stick spray and place the stretched flatbread dough directly on the grill. Close the lid and let cook for 3 minutes or until the dough has char marks on the bottom and has firmed up enough to flip (depending on the grill this could vary from 3 to 5 minutes. Lower the heat to medium and flip the flatbread, grill on the other side for another 3 to 5 minutes with the lid closed until the dough is completely cooked through. Remove from the heat and allow to cool slightly.

In a medium sized mixing bowl, whisk together mascarpone, mayonnaise, lemon zest and roasted garlic (use a fork to mash the garlic if need be) Season with salt and pepper and set aside.

In another mixing bowl, place the shaved fennel and shallots. Dress with a squeeze of lemon juice, white wine vinegar, olive oil, pinch of sugar and season with salt and pepper. Toss to coat and set aside.

Spread the mascarpone mixture evenly onto cooled flatbread. Slice the tuna into ¼ in thick slices or as thin as you can and distribute evenly over the mascarpone mixture. Repeat this step with the shaved fennel. Garnish with capers and a squeeze of lemon juice.

Slice and serve, & enjoy with a glass of rosé!