Main:
1 Mitch's Catch Spring Salmon

2 tbsp olive oil (or butter)

8 tbsp dry white wine

Optional: lemon slices

Optional: greens (we like broccolini or leeks or dill)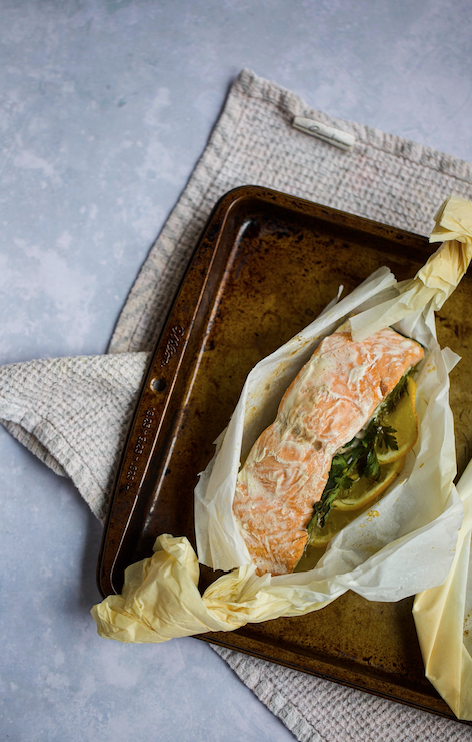 Preheat the oven to 400ºF.

Cut out four 40cm squares of parchment paper and brush with melted butter or olive oil.

Place greens and lemon slices on the bottom, and add olive oil and seasoning (salt, pepper). You can sauteé them first, or let them cook in the oven.

Place 1 Mitch's Catch salmon fillet on each square (or cut into smaller portions), season, and pour the dry white wine over top.

Fold up the parchment, like you're wrapping a present. Place each on a baking sheet and cook for 15 minutes, or until the salmon is cooked.

Serve in the paper, enjoy!