Board: 
1lb Mitch's Catch Smoked Tuna Loin

1 Mitch's Catch Smoked Rainbow Trout

1 100g Mitch's Catch Arctic Char Lox

All the charcuterie fixings you love!
Our Charcuterie Picks: 
Smoked cheddar and smoked gouda

Soft cheese – brie or burrata

Sliced baguette or crostini

Pickled or roasted vegetables

Olives

Seedless grapes

Seasoned almonds

Olive oil and salt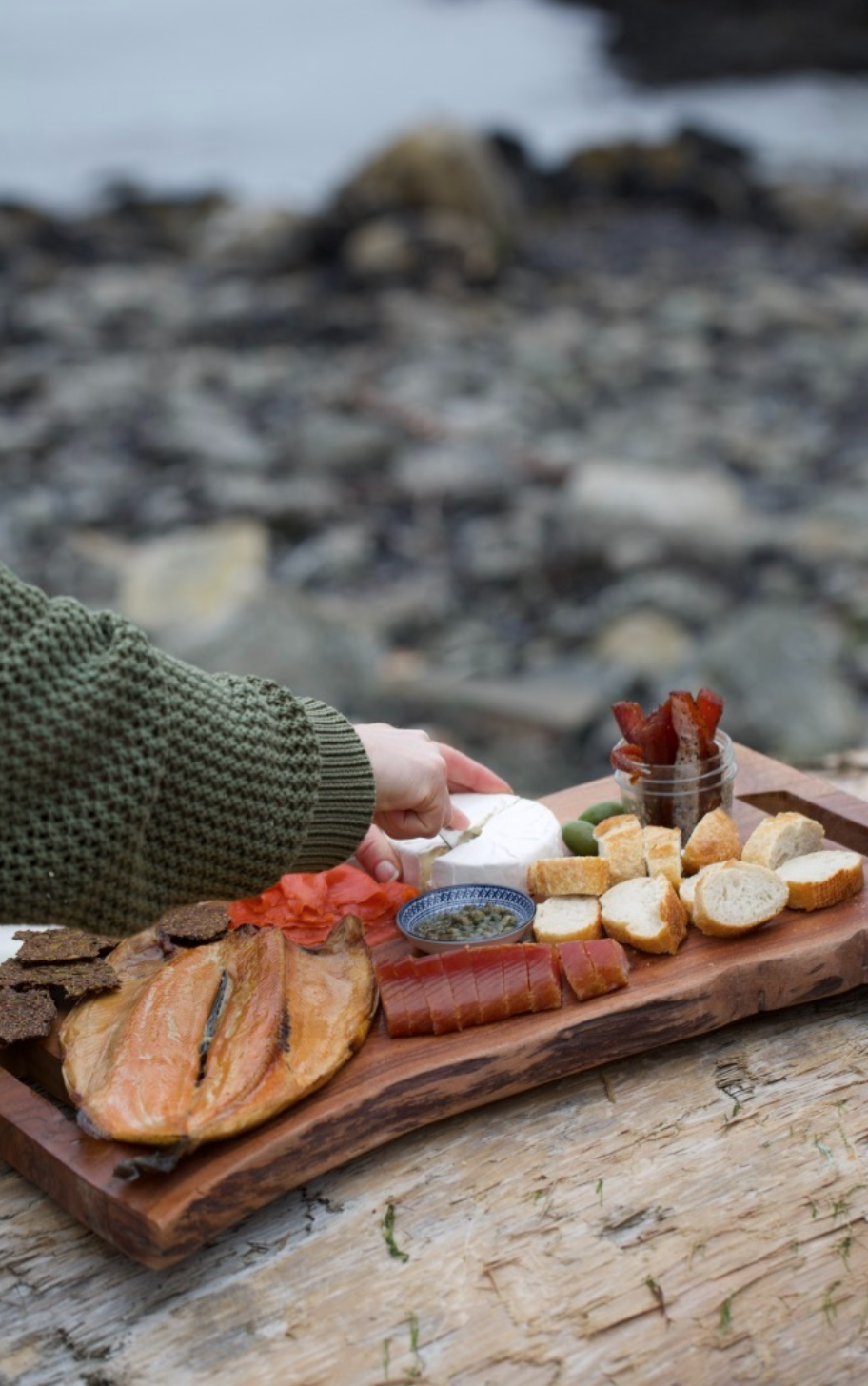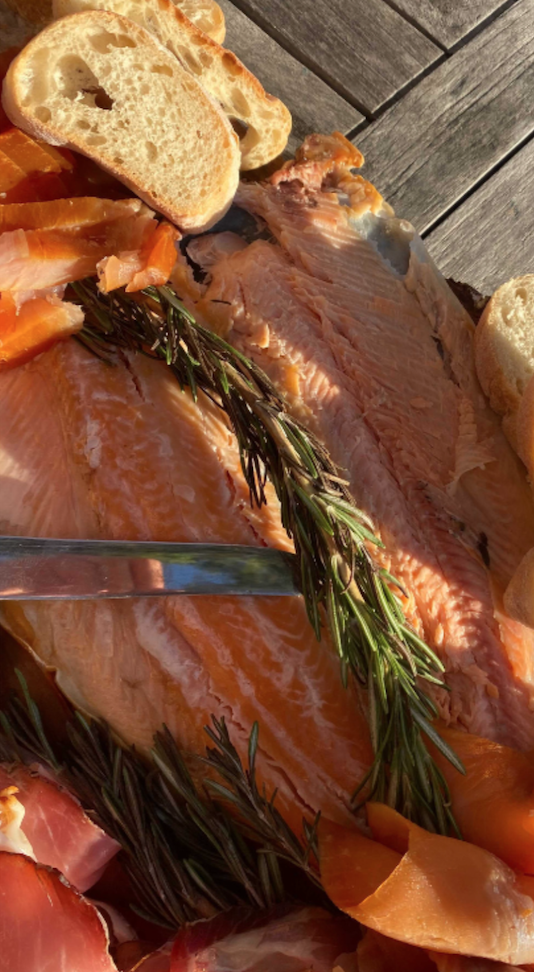 Take all Mitch's Catch products out of the plastic, let thaw on a plate/ glass container for 3-4 hours.

Cut, prep and assemble the charcuterie board.

Slice the tuna loin in semi-thick slices.

Remove bones and skin from rainbow trout by finding the centrebone (the largest bone in the middle) and peeling upwards. This should pull off most the skin and remove the large bones – be careful as there still may be smaller bones.
Add to board.

Serve with your favourite wine, cheese, and spreads!