Dressing:
3/4 cup vegetable oil

4 tbsp rice wine vinegar

4 tbsp Mitch's Catch The Marinade

2 tbsp honey

1 tsp pepper
Slaw:
1 head of Napa cabbage, thinly sliced

1 pack of ramen noodles, break up and toast with almonds at 350° for 8-10 minutes until lightly brown

1 pack of slivered almonds, toast with Ramen

1 pack of toasted sesame seeds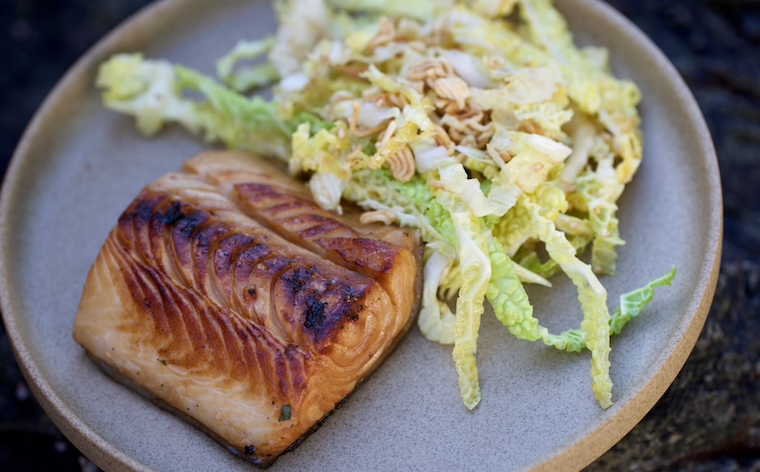 Mix dressing ingredients all together and shake well before serving.

Put thinly sliced cabbage in a large salad bowl and add enough dressing to coat.

Add the toasted ramen, almonds and sesame seeds, then toss again.

Enjoy as a side with any grilled fish or use as a base on a tostada!