MIKE'S HAWAIIAN TUNA SLIDERS
Main:
1 lb Mitch's Catch tuna loin (½ of loin)

Brioche buns from Cobs Bread

Avocado, sliced

Hawaiian pineapple, sliced

Wasabi mayo

Arugula

Crunchy nori (finely chop nori seaweed or chop in your food processor for smaller bits and mix with sesame seeds)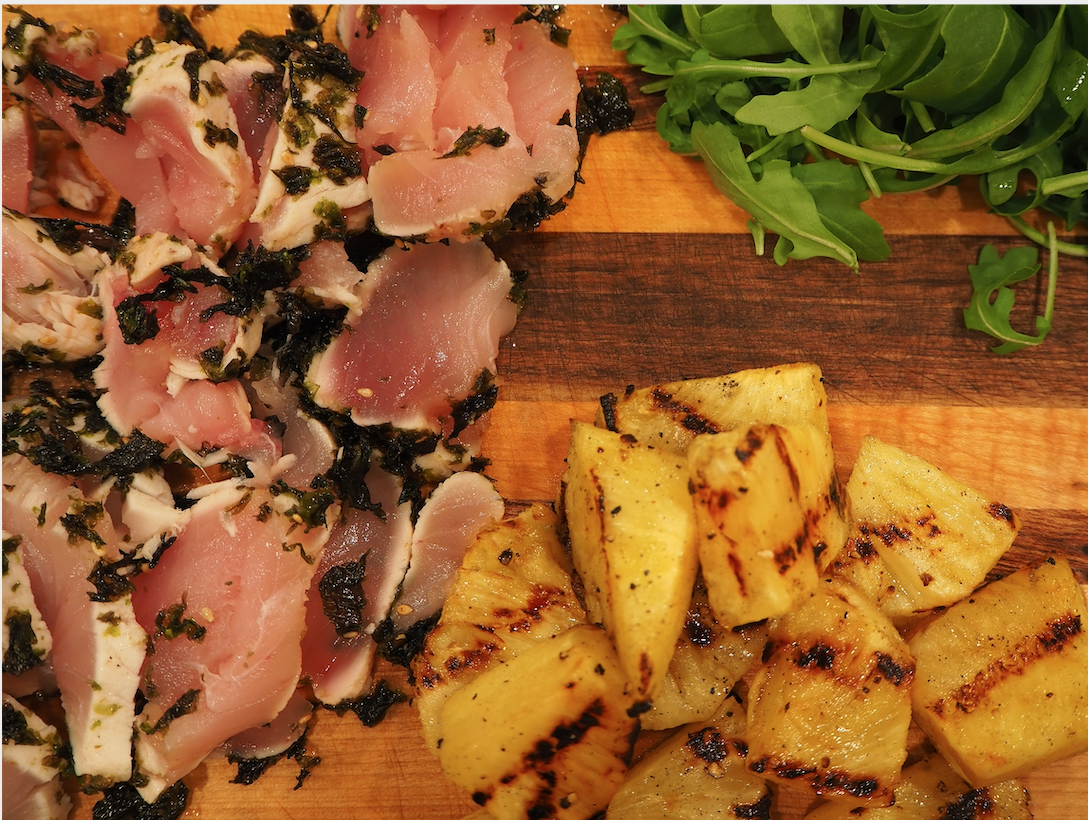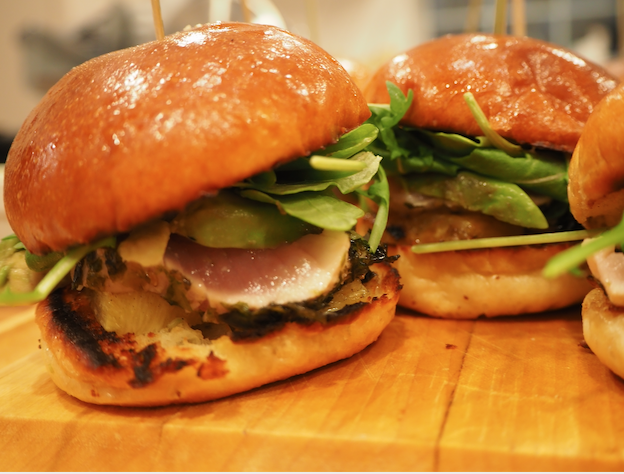 Recipe is from our good friend, Mike Illic. A fisherman who loves to cook for friends and family!
Cut pineapple into chunks, then grill on BBQ to get grill marks.

Slice brioche buns in half and lightly brown in cast iron pan on stove.

Rub oil on all sides of your Mitch's Catch tuna loin, then roll in nori crunch.

Sear the loin for about 20 seconds on each sides, then remove from heat and slice with a sushi knife.

Assemble your sliders! Put wasabi mayo on both sides of bun then build up the pineapple, avocado, tuna, arugula.

Enjoy!