Main:
1 lb Mitch's Catch Lingcod

Salt and pepper, to taste

1 tbsp soy sauce

1 tbsp coconut nectar

1 tsp sesame oil

1 tbsp minced ginger

2 cloves garlic, minced

2 scallions, thinly sliced

1 Thai red chilli, seeds removed and minced

Serve on cooked Jasmine rice
Broccolini:
2 servings broccolini

1 tbsp sesame oil

1 clove garlic, mince

Salt and pepper, to taste
Cucumber Salad:
3 small Persian cucumbers, thinly sliced

1 tbsp rice wine vinegar

2 tsp coconut nectar

2 tsp soy sauce

2 tbsp sesame oil

1 tsp sesame seeds
Optional Garnish:
1 slice ginger, cut into matchsticks

1 scallion, sliced diagonally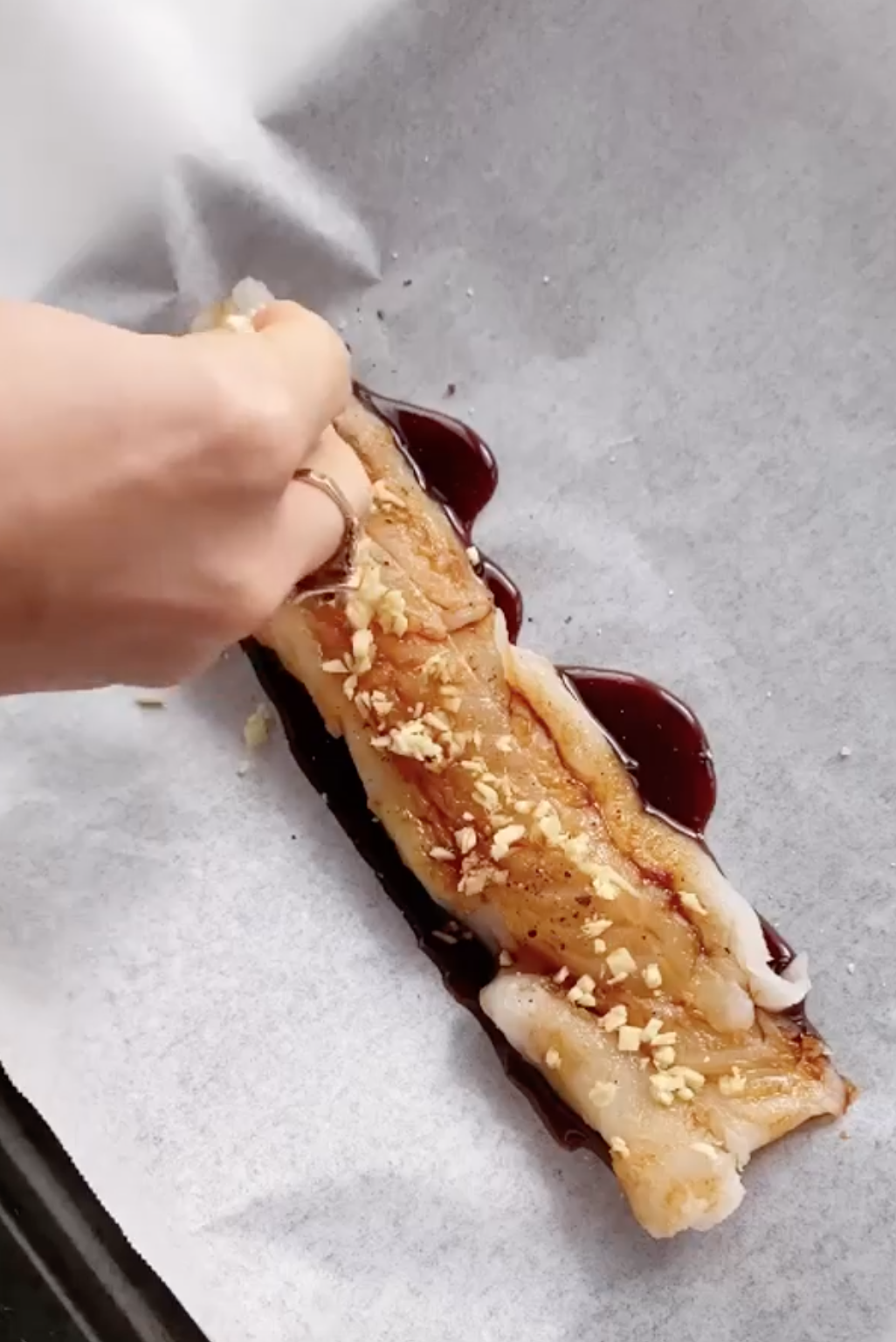 Preheat oven to 400°F. Cook rice according to package directions.

In a large piece of parchment paper (the size of the sheet pan), place skinned Lingcod fillets. And salt and pepper to both sides, to taste.

Add soy sauce, coconut nectar, sesame oil, ginger, garlic, and chillies. Fold parchment paper over the Lingcod. Starting at one corner, make small overlapping 1cm pleats all the way around to seal the edges completely in a half moon shape.

On the other side of the baking sheet, add broccolini and toss with sesame oil, salt, pepper and remainder of minced garlic.

Bake for 12-14 minutes, until fish is flaky.

While fish is baking, prepare cucumber salad: mix thinly sliced cucumber with rice wine vinegar, sesame oil, soy sauce, coconut nectar, sesame seeds and scallions. Set aside until ready to serve.

Optional garnish: over medium-low heat, sauté ginger and white ends of scallion until crispy. Set aside on a paper towel.

Serve fish hot on top of rice, with a couple spoonfuls of sauce at the bottom of the packet, broccolini, and cucumber salad. If using crispy ginger and scallions, add as garnish.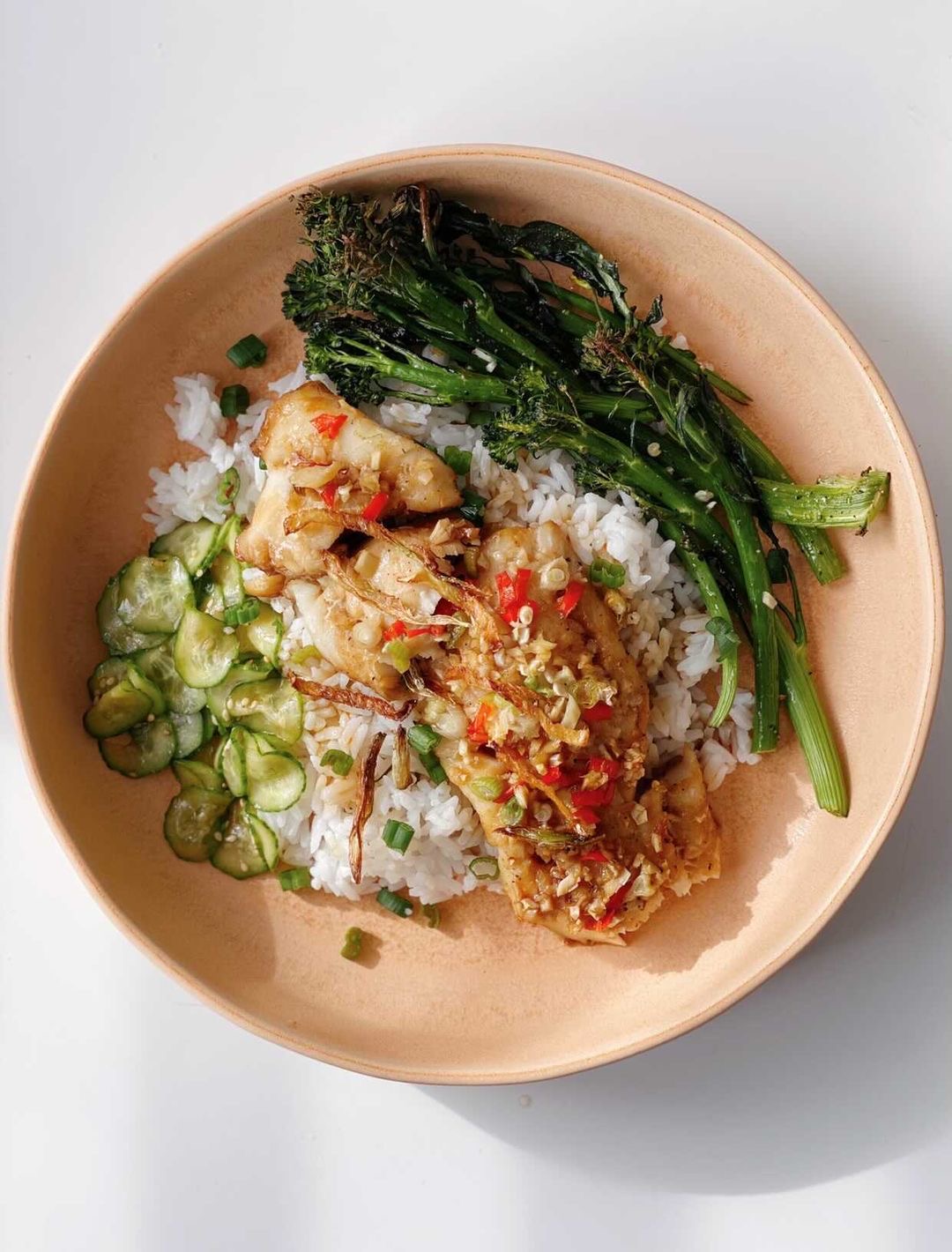 Prepared by Matina. Check out more of her amazing dishes at The Happy Fig.