1 lb of Mitch's Catch Halibut, thawed, skin removed

1 tub Mitch's Catch spice rub

Salt and pepper, to taste

2 tbsp neutral oil (we like using grapeseed oil)

2 cups cabbage, shredded

1 tbsp mayonaise

1/2 lime

8 taco shells (we like Food For Life Corn tortillas)

Mitch's Catch pineapple salsa

Hot sauce of choice, to taste

Garnish: cilantro and lime wedges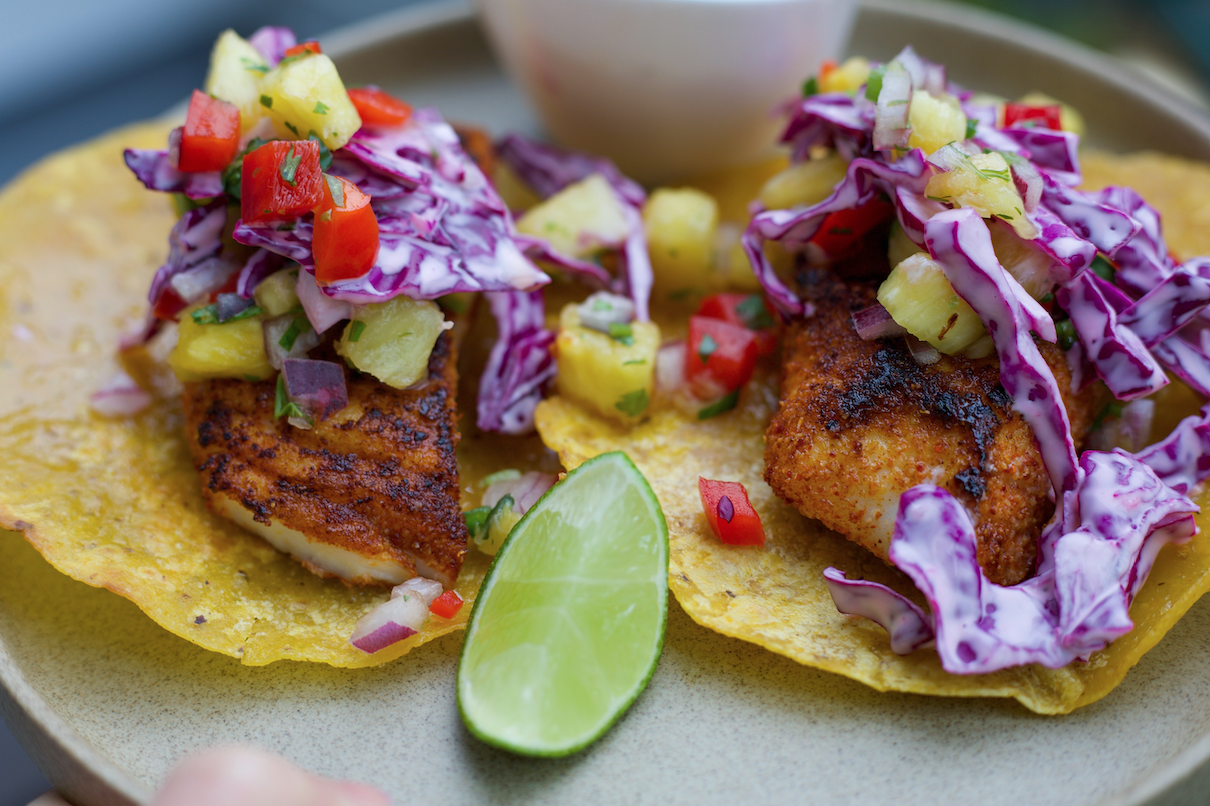 Cut halibut into 8 portions (or 1-inch cubes) coat evenly with spice rub mixture. season with salt and pepper to taste.

In a medium sized skillet, heat 2 tbsp of oil. Place the halibut into the pan and allow to cook for 2 to 3 minutes on either side (may vary depending on portion size) remove from the pan and set aside.

In a small bowl place the shredded cabbage. dress with mayonnaise and lime juice. Mix to coat and set aside.

In a separate pan, heat up the tortillas for a minute on either side.

To plate, place a tortilla, some halibut, cabbage and pineapple salsa. garnish with limes and cilantro and your favourite hot sauce if desired. the halibut cheeks dry, and season with salt and pepper.

Garnish with cilantro and lime wedges and enjoy with your favourite margarita!