HALIBUT CHEEKS WITH BEURRE BLANC
Halibut Cheeks:
1 lb Mitch's Catch Halibut Cheeks

1 tsp high heat oil for frying (we like using grapeseed oil)

1/4 lemon

1 tsp fresh dill

1 tsp unsalted butter
Beurre Blanc Sauce:
1 tbsp shallots

2 tbsp white wine

2 tbsp fresh lemon juice

8 tbsp cold, unsalted butter

Salt & pepper to taste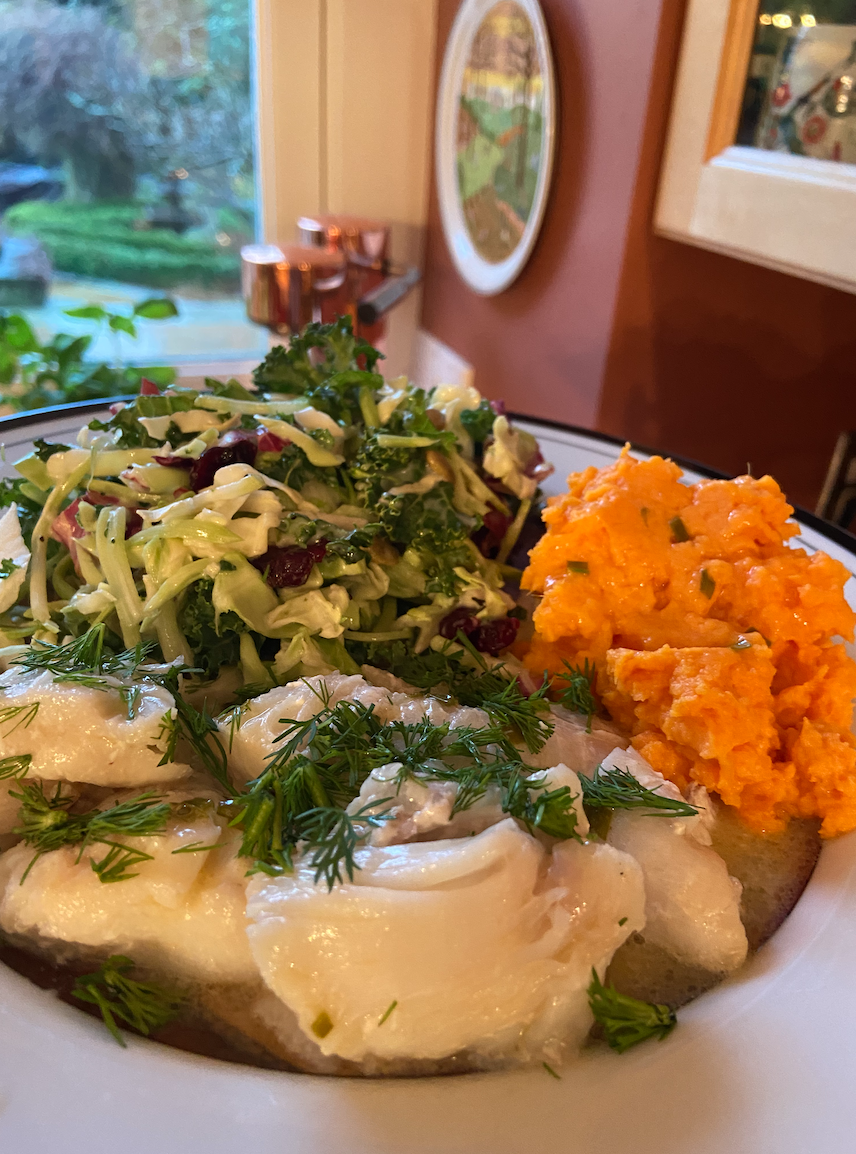 Start by preparing the beurre blanc. Place a small saucepan over medium heat. Add the minced shallots, lemon juice and wine. Bring to a simmer and reduce the liquid by about two-thirds until it becomes thick like a syrup.

Reduce heat to low and whisk in the cold butter one piece at a time to slowly form the emulsion.

After you've added all the butter, finish with salt and pepper to taste.

Monitor the sauce while you cook the fish. You want to keep the sauce warm to touch and whisk often to prevent it from splitting. You may need to turn the heat off and on to keep it at the correct temperature.

To cook the halibut cheeks, heat a non-stick fry pan over medium heat and add the oil and butter.

Pat the cheeks dry and season with a bit of salt. Cook for about 1 to 2 minutes per side or until just done. Then squeeze lemon over the cooked cheeks to finish.

Chop the dill and whisk into the beurre blanc.

 Serve the cheeks with sauce spooned over top. We enjoyed this meal with mashed yams and a salad. You can also serve with broccolini or gnocchi.