DECONSTRUCTED CRISPY CHICKPEA & ALBACORE SALAD
1 half loin of Mitch's Catch albacore tuna

5 Tbsp. extra-virgin olive oil

1.5 cups of chickpeas (or 1 15oz can)

1 small shallot, finely chopped

2 tbsp mayonnaise

1 tbsp Dijon mustard

1 tbsp red wine vinegar

1 small/medium sized radicchio, halved crosswise, leaves separated

½ cup parsley leaves, finely chopped and full leaves

2 tbsp (heaping) of Chilli P

Juice and zest of 1 lemon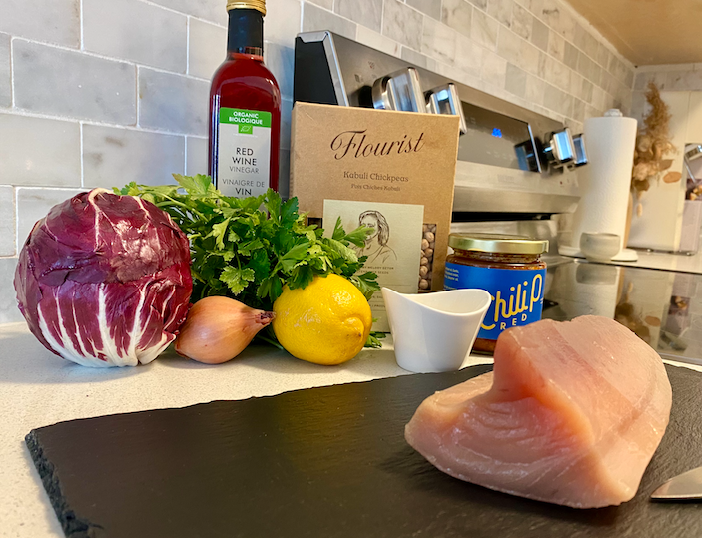 This is our take on @bonappetitmag's Tuna Salad with Crispy Chickpeas.
Start by soaking your chickpeas in warm water and then boiling until fork tender. We love using @flourist. Note: skip this step if using canned chickpeas – just ensure they are drained and rinsed.

Chop your vegetables!

Whisk shallot, mayonnaise, mustard, vinegar, lemon juice, and Chilli P in a small bowl; season dressing with salt and pepper.

Heat 1-2 tsp sesame oil in a frying pan over medium-high heat. Carefully place tuna into pan and cook for 30 secs on each side, or until seared on the outside but still pink in the middle (We rolled ours in Cote d'Azur Fleur de Sel for extra flavour!).

Heat 3 Tbsp. oil in a large skillet over medium-high. Cook chickpeas, tossing occasionally, until crisp and golden brown, 6–8 minutes. Season with salt and let cool.

Add radicchio, chopped parsley, and lemon zest too desired serving dish. Top with crispy chickpeas, seared tuna, full parsley leaves, salad dressing and enjoy!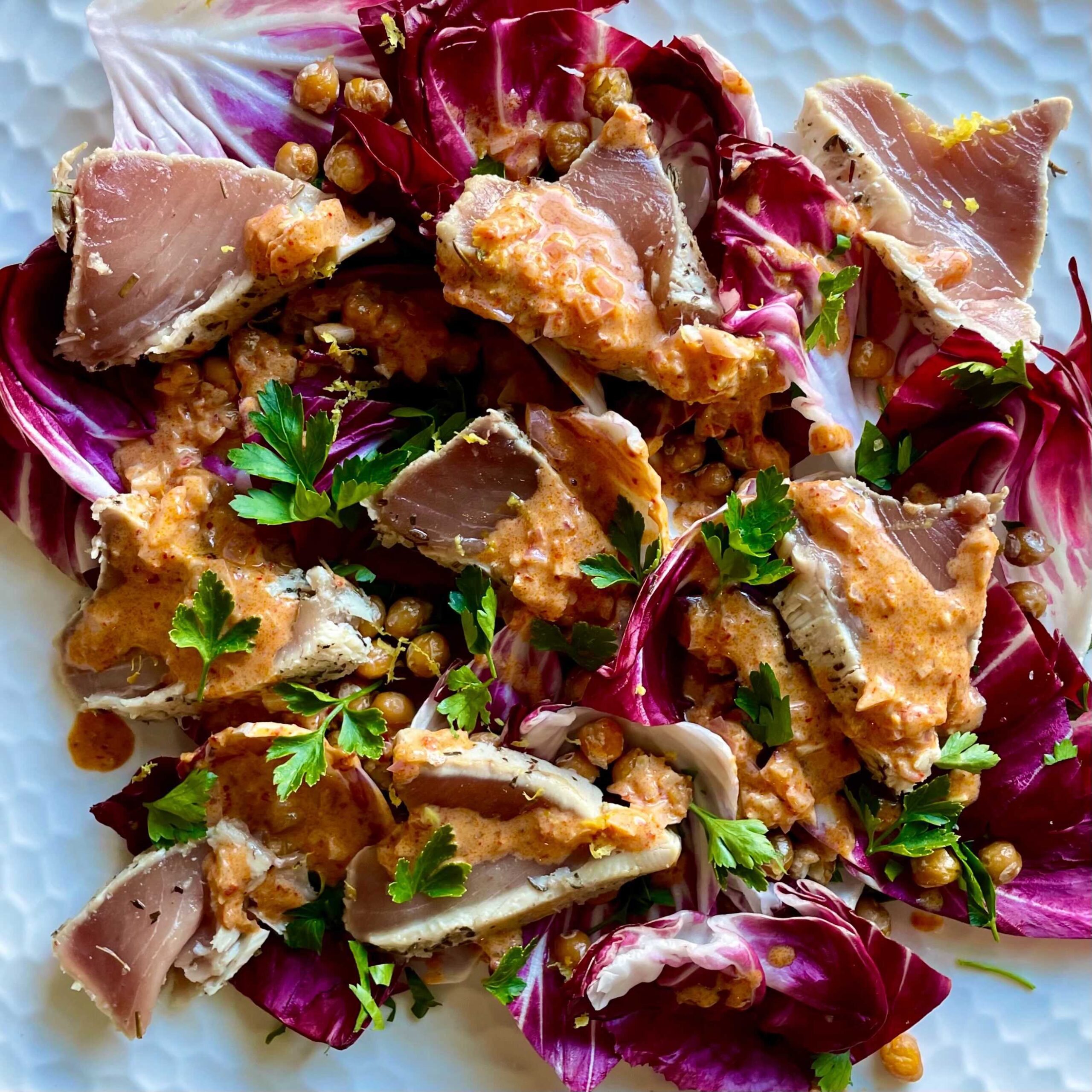 It is high in antioxidants, protein, vitamin K, and vitamin B!