1lb Mitch's Catch Spot Prawns, de-shelled

2 eggs

1 cup flour

1/2 cup breadcrumbs

1/2 cup sweet coconut flakes

2 cups canola oil

Salt pepper

Sweet Thai chili sauce for dipping (we love mixing it with Chili P!)

Optional garnish: Cilantro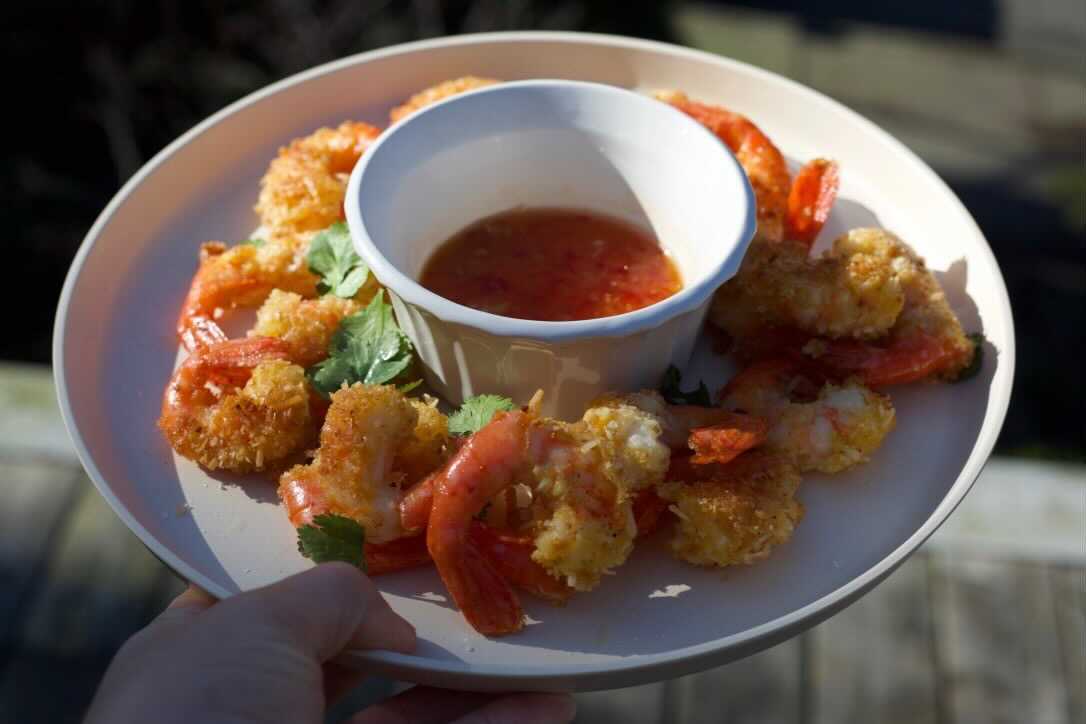 Let your Mitch's Catch Spot Prawn Tails thaw by placing the ice block in a bowl in the sink, fill the bowl with lukewarm water. Once thawed, de-shell.

Create three bowls – one with flour, one with the eggs, and one for the coconut crumb mixture.

For the eggs, whisk the eggs together until smooth to create an egg wash. For the coconut crumb mixture, mix the breadcrumbs with the sweet coconut flakes.

Start by dipping the spot prawn tail in flour to coat. Next dip the coated tail in the egg wash, then dip in the coconut crumb mixture.

Heat canola oil in a large, heavy bottomed saucepan over high medium-heat to bring to a slow boil. Fry the tails for 1 minute each side until they have a golden colour.

Serve with sweet Thai chili sauce mixed with Chili P and garnish with cilantro.