Main:
340g Linguine (we love Orto's fresh linguine)

1/3 cup extra virgin olive oil (we love Cioffi's Farchioni Olive Oil)

5 garlic cloves

1 tsp dried red chilli flakes (we love Cioffi's chilli grinder)

1 tsp finely grated lemon zest

Large pinch of salt

20 large Mitch's Catch Side Stripe Shrimp tails, peeled (Prawns could work too!)

1/4 cup white wine

1 tbsp lemon juice

1 large handful of arugula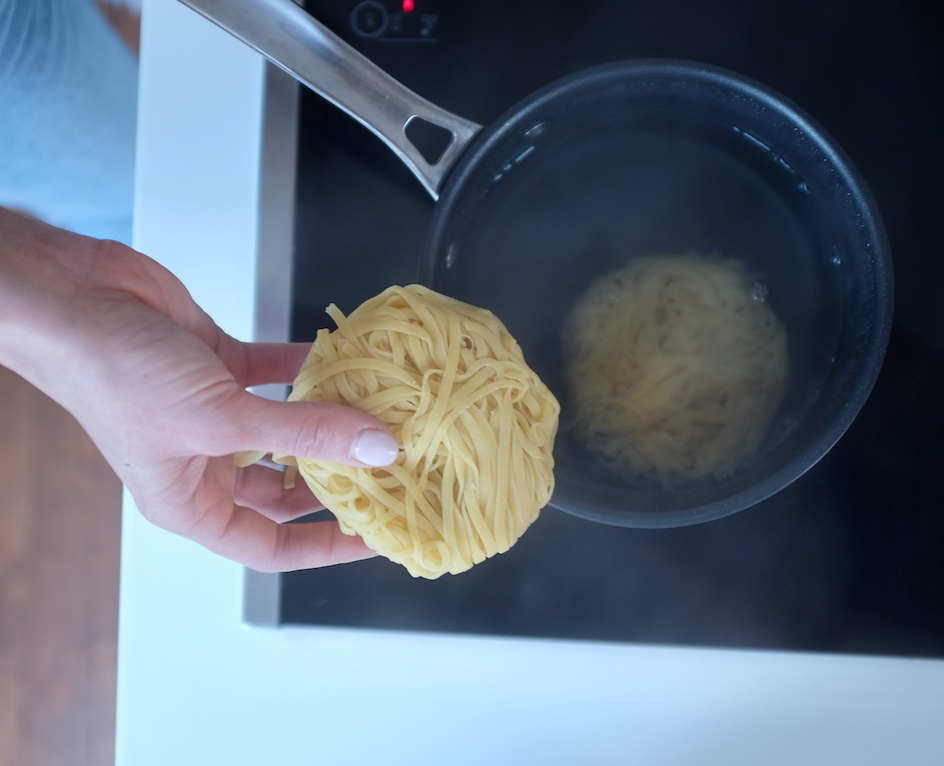 Cook the linguine in a large saucepan with lightly salted boiling water. For fresh pasta, cook for 3 mins; for dry cook according to packet instructions or until al dente. Drain well and return to pan.

Meanwhile, heat 2 tbsp of the olive oil in a large frying pan over medium heat. Add the garlic, chilli flakes, lemon zest and salt, cook stirring for 30 seconds or until aromatic. Add the Side Stripe Shrimp tails and cook, stirring occasionally for 2 minutes or until cooked through. Add wine, simmer until reduced by half. Remove from heat.

Add the Shrimp mixture to hot pasta with the lemon juice, remaining olive oil and arugula. Toss until well combined. Serve immediately with freshly ground pepper.

Enjoy with your favourite glass of white wine!