1 package Mitch's Catch Toro, diced

1 tbsp frying oil or butter

1 tbsp high quality olive oil (we like Frantoi Cutrera)

1 tsp sesame oil

2 tbsp chives, chopped

2 tbsp kewpie mayo

1 tsp wasabi powder

Salt, to taste

Sourdough, to serve

Pickles onions (optional)
In a skillet on medium high heat oil/butter and fry bread for 3 minutes on either side or until golden brown. Set aside.

Once toro has thawed, dice into small pieces using a sharp knife

In a small bowl, mix chopped toro, sesame oil, chives and season with salt.

In another bowl, make wasabi mayo by mixing the kewpie and wasabi.

Assemble- spread the wasabi mayo onto the sourdough, load up with toro mixture.

Drizzle with olive oil, garnish with chives & enjoy!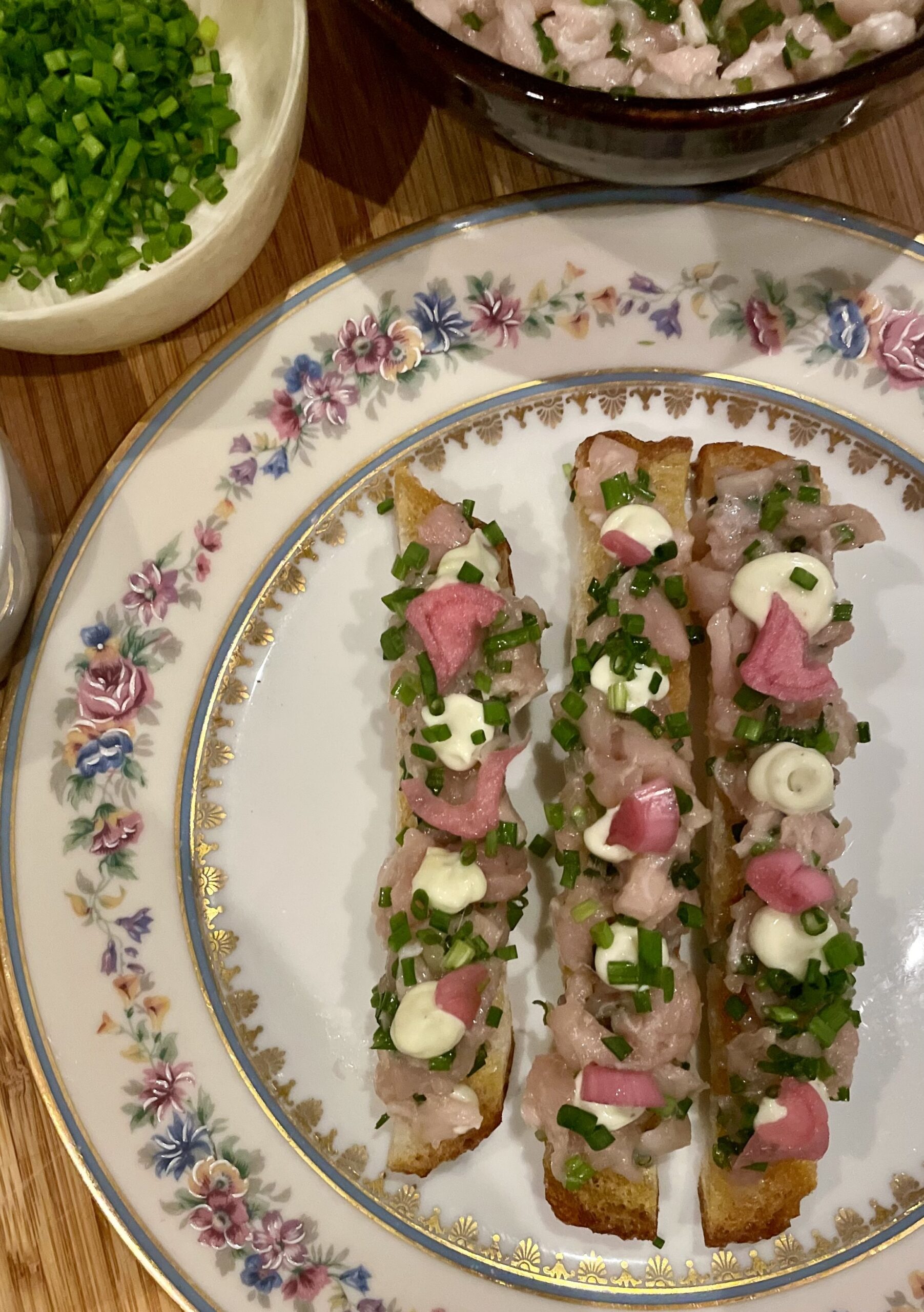 SHOP TORO