SUMMER SALAD WITH SMOKED TUNA
Feeds 4 people
1 small Mitch's Catch Smoked Tuna Loin, thawed and sliced or cubed

1/2 to a full container of arugula

1 apple, cubed

1/4 cup of caperberries, sliced

1 handful of fennel, chopped

1 avocado, cubed
Dressing:
Juice of 1 lemon

2 tbsp dijon mustard

1 tbsp honey

2 tbsp olive oil

1 handful of basil, chopped

Salt & pepper, to taste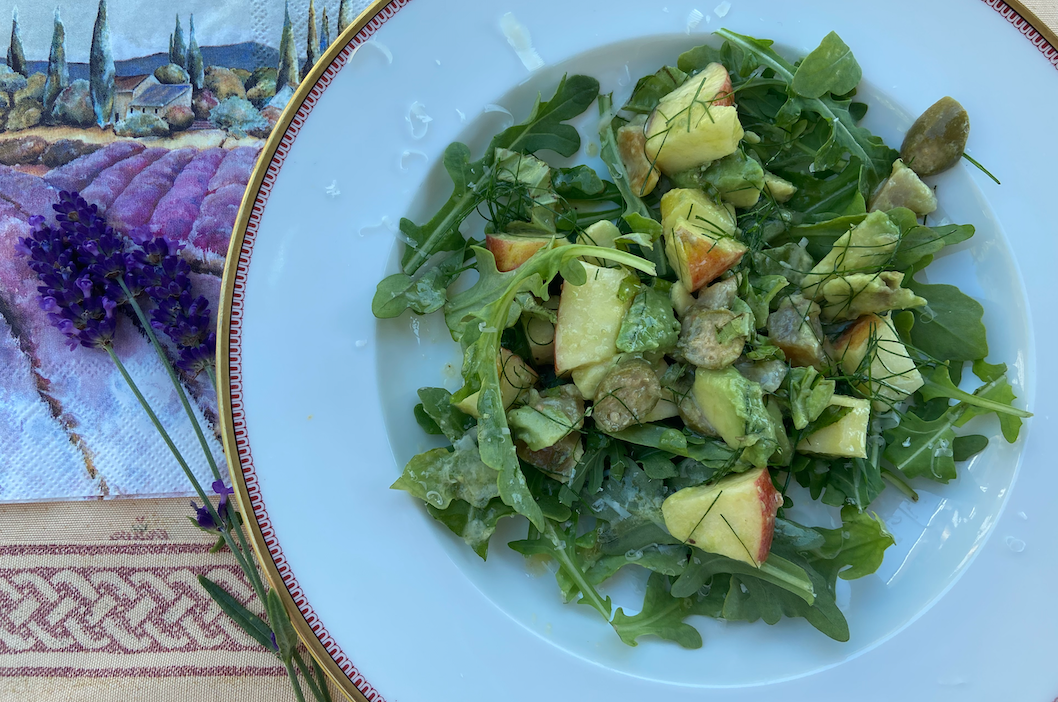 Slice and chop all the summer salad ingredients, and place in a large salad bowl.

Put all dressing ingredients in a container and mix with a fork or shake a covered plastic container.

Cover the salad with the dressing and mix well.

Enjoy with sparkling water or a crisp white wine!