*Recipe is per toro piece – 1 piece of toro will make approx. 2-3 hand rolls
*1 package (3 pieces) will make approx. 6-8 hand rolls
1 piece of Mitch's Catch Toro, diced

1-2 tsp. of Chili P (add more or lice depending on spice preference)

1-2 Nori Sheet, cut in half

½ cup Sushi Rice

Your favourite fillings & serving options!

Cup of cold water, so your fingers don't stick
Our favourite fillings & serving options: 
Cucumber, julienned

Avocado, julienned

Pea Shoots

Sesame seeds, garnish

Pickled Ginger, for serving

Wasabi Powder, for serving

Mitch's Catch Marinade, for serving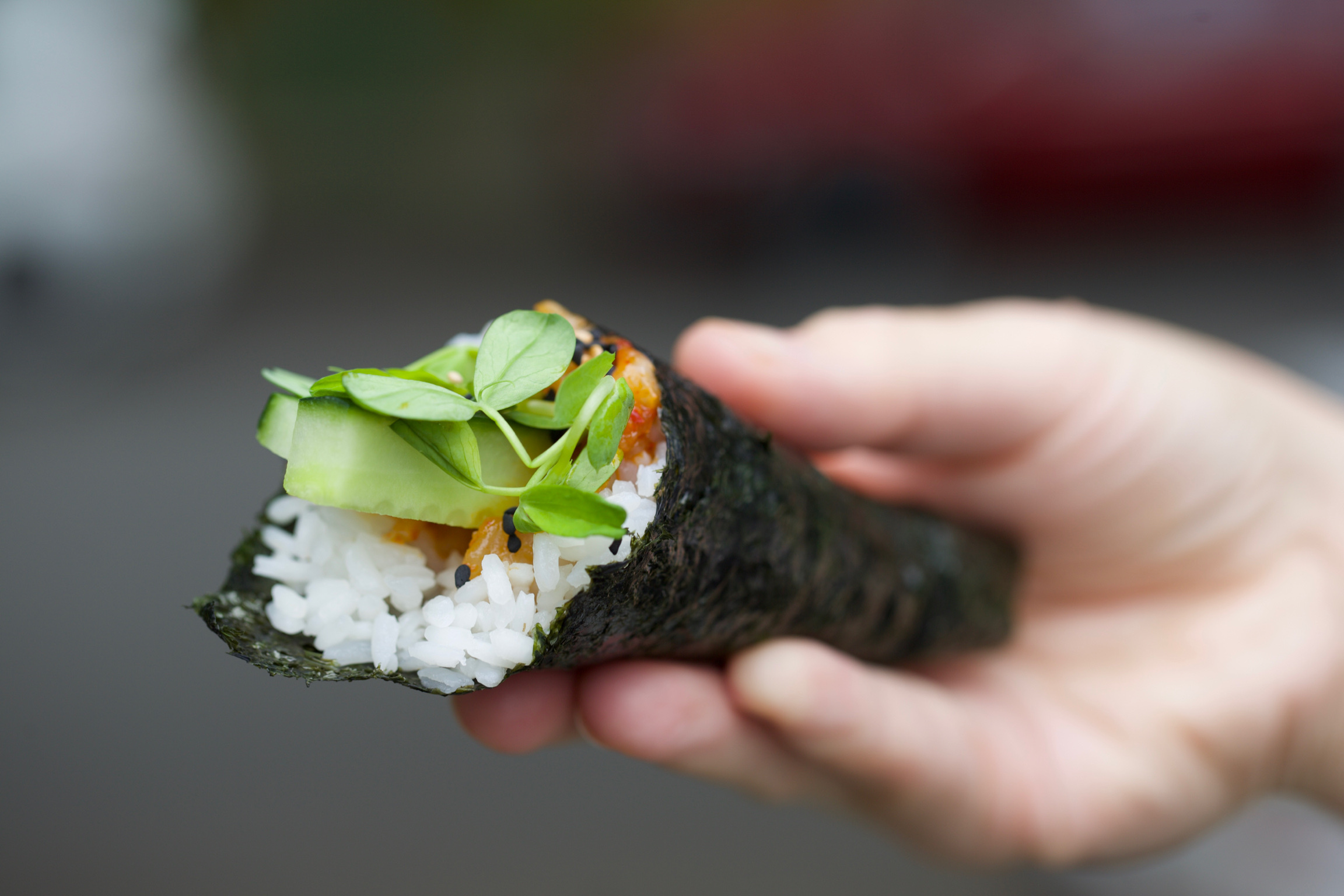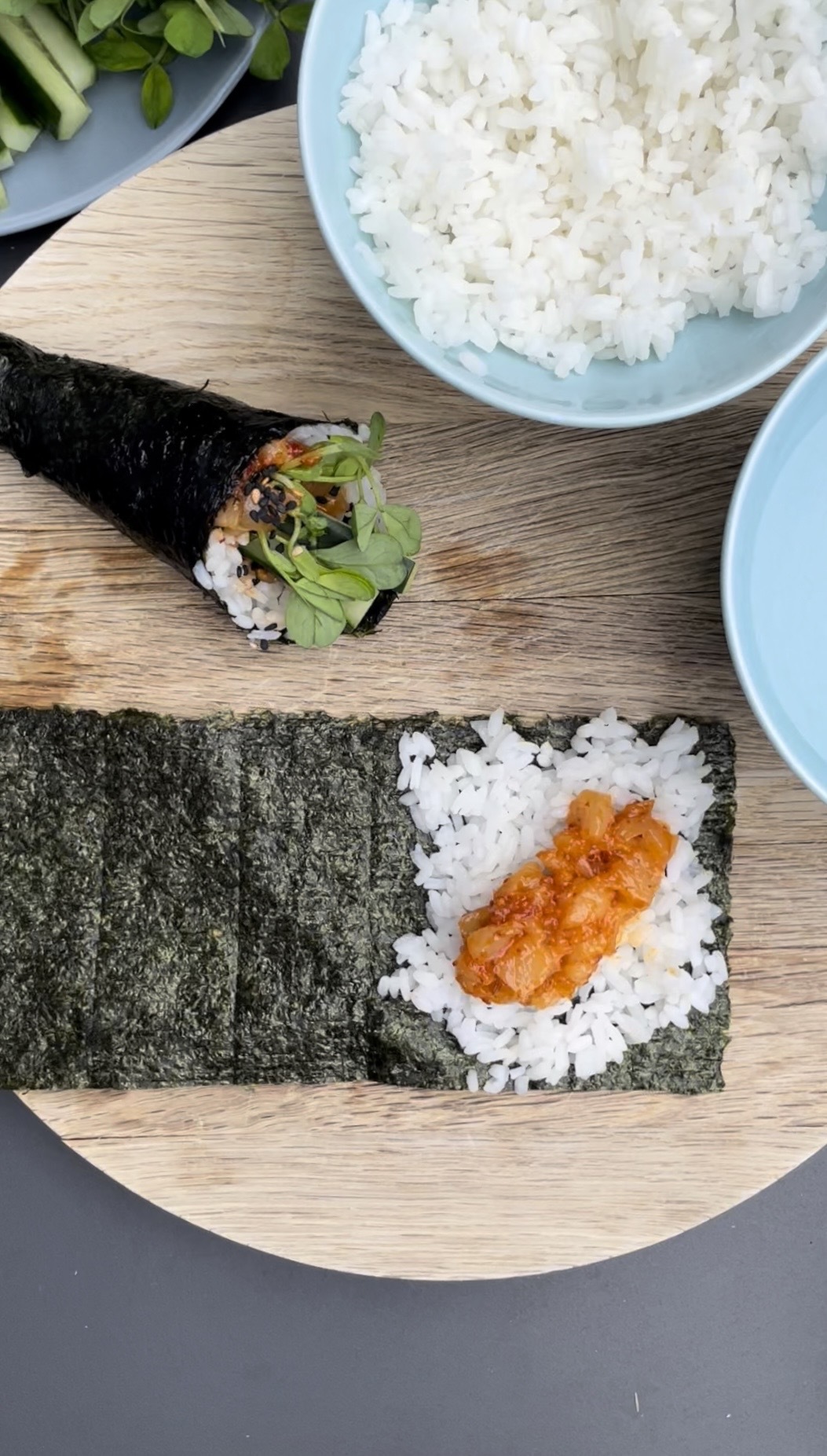 Prepping Instructions:
Start by boiling your sushi rice by following the instructions on the package.

While it cooks, dice your desired number of toro pieces (remember this recipe accounts for 1 piece), and place in a small bowl.

Add desired about of Chili P (1-2tsp) to bowl and mix.

Cut sushi nori in half, creating long rectangles.

Julienne your filling vegetables.

When sushi rice is ready, transfer into a bowl and allow to cool for about 5 minutes.

When cool, fill a small bowl with water, gather all prepped ingredients, and you are ready to start rolling!
Rolling Instructions:
Place the nori on a dry surface in front of you (shiny side down).

Add a thin layer of rice on right side of the nori, creating a square – if handling rice with your hands be sure to wet them in your water bowl first, otherwise use a plastic utensil.

Place fillings, starting with the toro & Chili P mixture, vertically across middle of the rice. The fillings should start at the right corner and come down towards you.

Fold the bottom right corner of nori over and begin rolling into a cone shape.

Keep rolling until a cone shape is formed. Lightly dab cold water at the bottom left corner to use as glue and close tightly.

Serve with pickled ginger, wasabi, and Mitch's Catch Marinade & enjoy!