~1lb Mitch's Catch Sockeye fillet

2 cloves of garlic, minced

1 large hand-full of fresh dill, chopped small

1-2 tbsp of olive oil (we love Valle Verde)

Juice of half a lemon

Salt & pepper to taste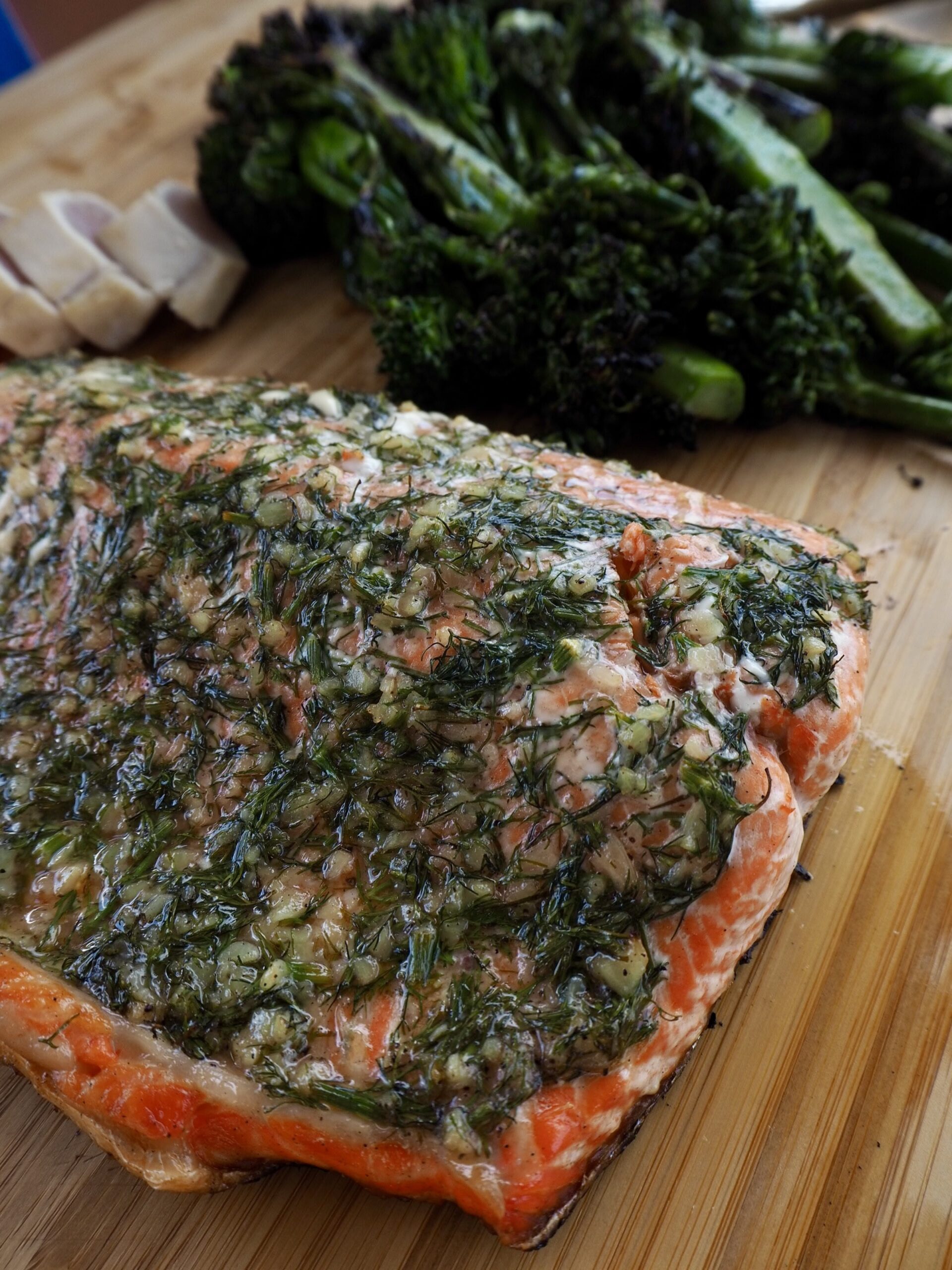 Pre-heat grill to 400 degrees.

Ensure salmon is thawed and pat dry.

Add minced garlic, chopped dill, 1 tbsp of olive oil, and lemon juice into a small bowl.

Season salmon with salt and pepper and top with dill mixture 5-10 minutes before you plan on grilling.

Oil the grill and place the salmon skin side down.

Grill for 12 – 15 minutes.

Serve with your favourite grilled vegetables & enjoy!