PAN-SEARED HALIBUT IN TOMATO BALSAMIC SAUCE
2 (~200g) Mitch's Catch Halibut Fillets

1 ½ – 2 cups cherry/grape tomatoes, halved

1-2 medium garlic cloves, minced

1 tbsp balsamic vinegar

Salt & ground black pepper, to taste

2 tbsp olive oil, divided

1-2 tbsp fresh basil, chopped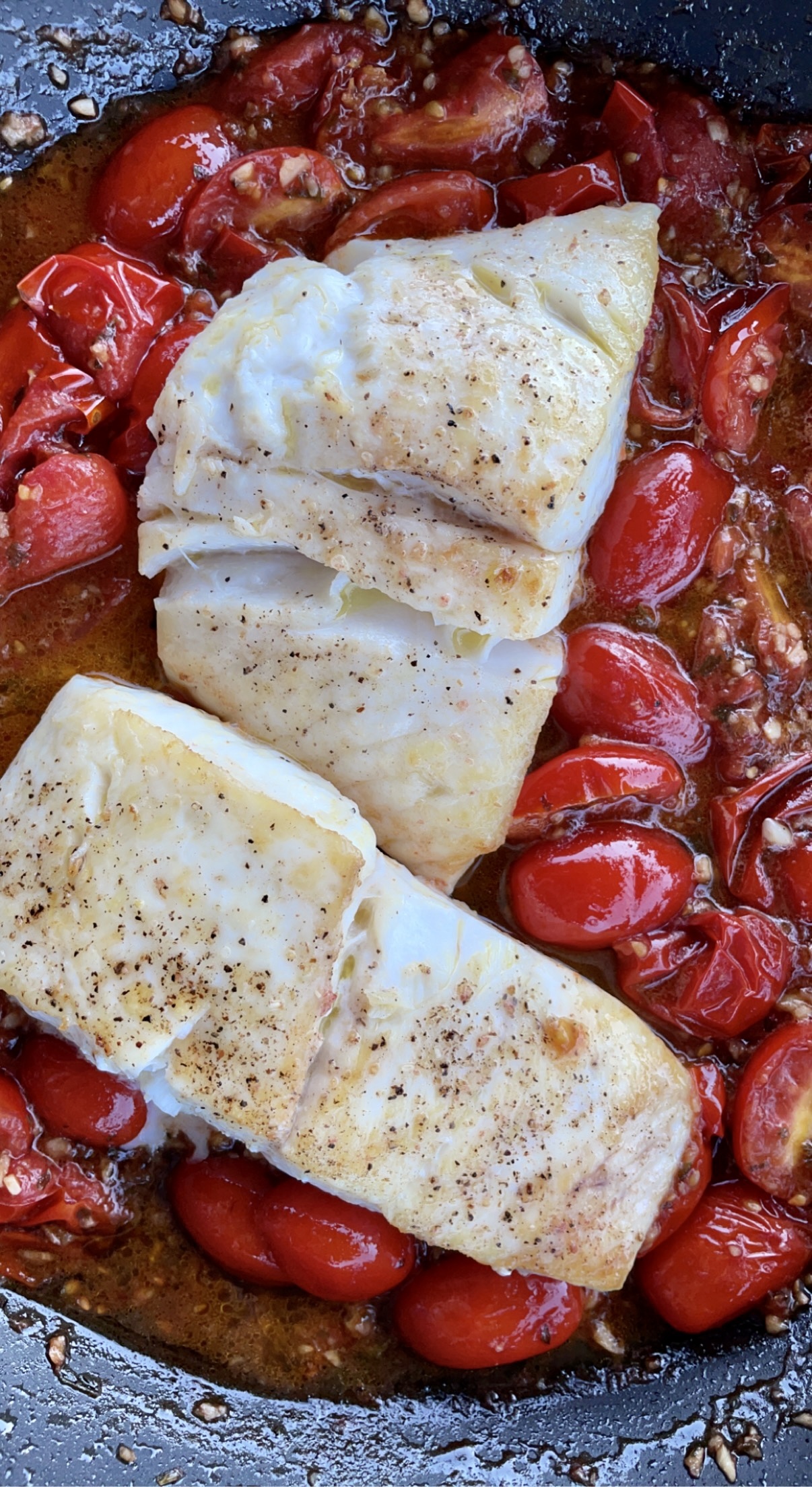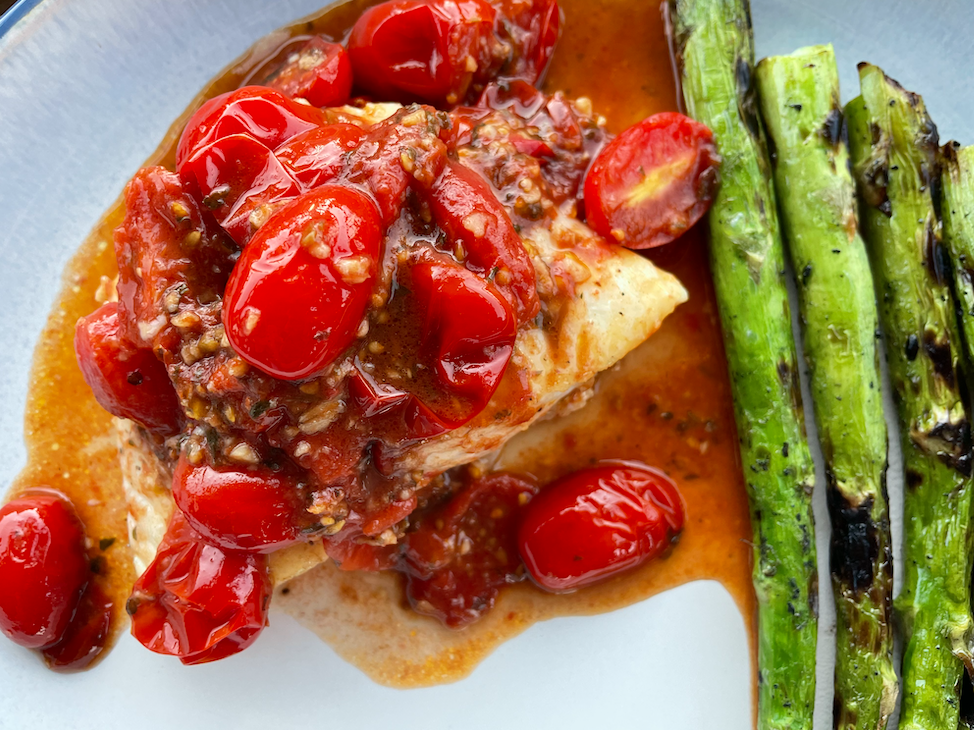 In a medium bowl, combine the tomatoes, garlic, vinegar, salt & pepper.

Heat 1 tablespoon of oil in a nonstick skillet over medium-high heat until hot and shimmering.

Place the fish, presentation-side down, in the pan (skin up).

Cook, until golden brown and crisp, 2-3 minutes.

Flip the fish and lower heat. Continue cooking until the halibut is opaque and flakes with a knife or fork, 3-4 minutes. Transfer the cooked halibut to plate or serving platter.

Add remaining oil to the pan along with the tomato mixture.

Cook on medium heat, stirring occasionally, until the tomatoes start to break down and release their juices, 1-2 minutes.

Stir in basil.

Option to add halibut back into the pan, or pour sauce directly over the halibut on a serving plater.

Serve with your favourite veggies & enjoy!