~1lb or package of MC Swimming Scallops

1 tbsp white miso paste

1 tbsp mirin

2 tbsp kewpie mayo

2-3 tbsp panko

2-3 tbsp parmesan cheese

Green onion or chive for garnish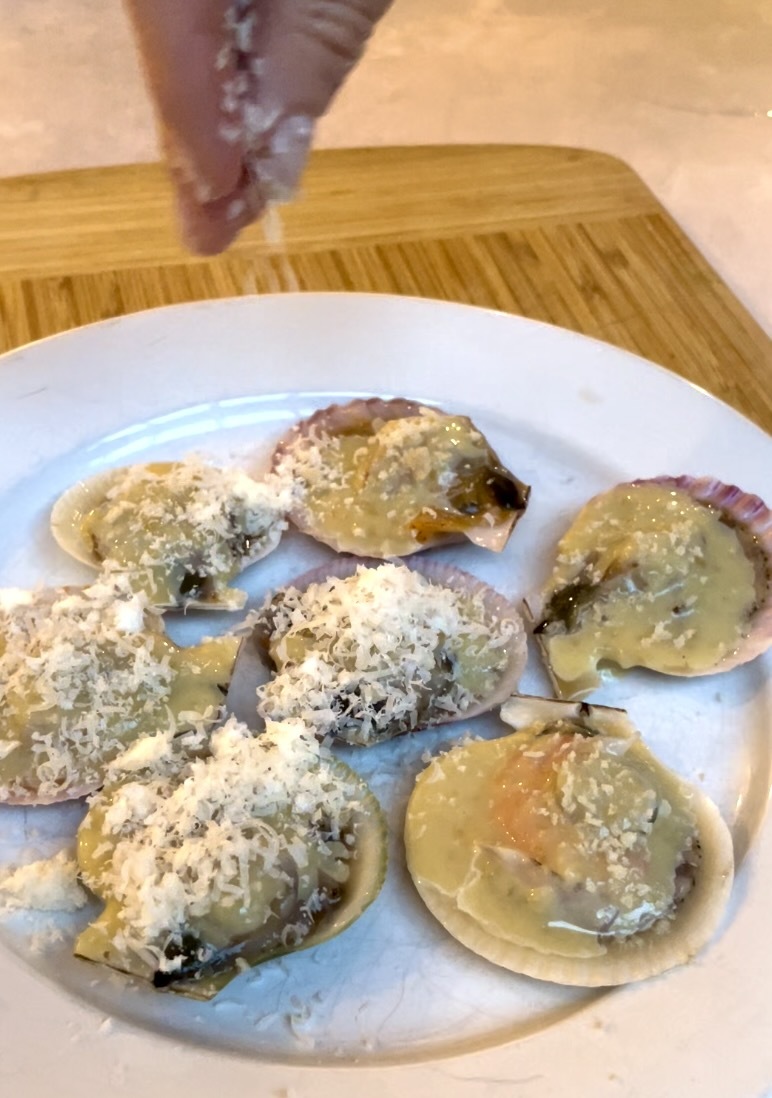 SHOP SCALLOPS
Allow scallops to thaw either by running under cold water for 3-5min or resting in sink for 40 min-1 hr. Scallops will likely open once thawed. Remove the top shell and place on a plate.

Pre-heat Air Fryer or oven to 400F.

In a small bowl mix together miso, mirin, and kewpie mayo until smooth.

In another small bowl combine panko and parm.

Spoon mixture miso over each scallop and the sprinkle with panko mixture on top.

Add to air fryer for 10 minutes or oven 8 minutes then broil on high for 1 to 2 minutes until golden and sizzling).

Garnish with chives and enjoy!