GUINNESS BATTERED LINGCOD
10-15oz (0.5-1 lb) of Mitch's Catch lingcod, halibut, or halibut cheeks

2 cups Guinness beer

1 teaspoon baking soda

1 teaspoon salt

½ teaspoon ground black pepper

1 egg

1 cup all purpose flour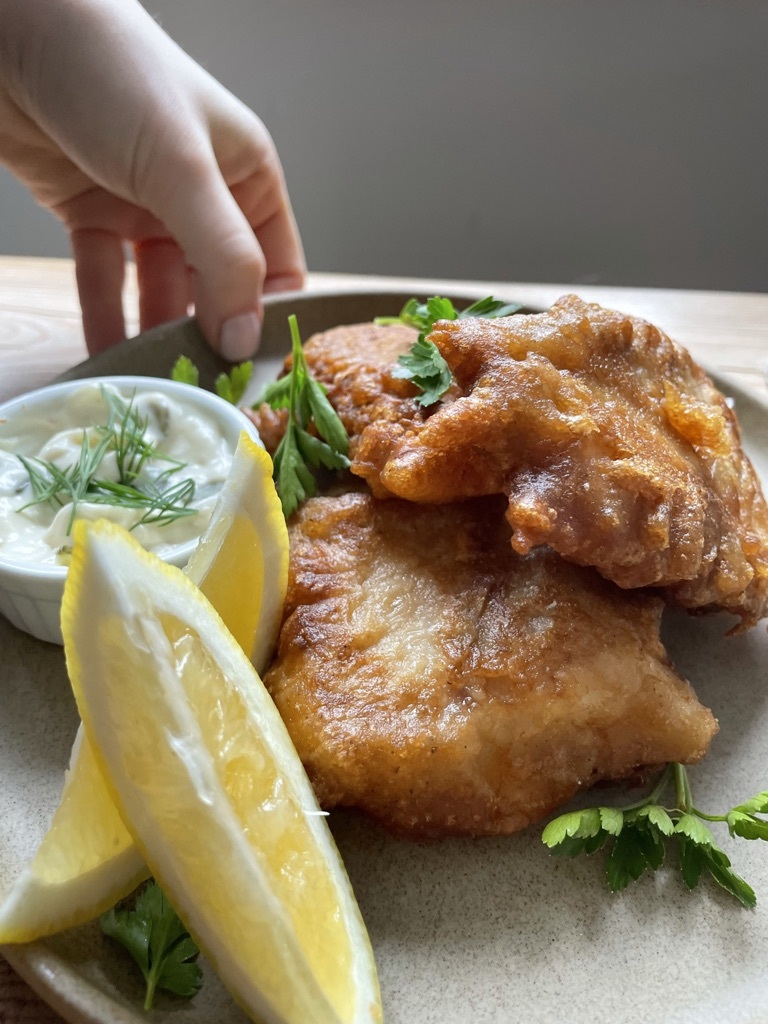 In large mixing bowl, add flour, baking soda, salt & pepper, egg, and Guinness. Whisk together.

Cut fish into desired shape for serving

Heat oil in a deep fryer or in a deep sided pan to 350 degrees or until small bubbles begin to form.

Dip each piece of fish into the batter and then carefully & slowly into the hot oil one at a time. Be sure not to drop too quickly as the oil will spray and the fish may stick to the bottom of the pan.

Flip fish over when brown on one side and cook altogether about 6–8 minutes, depending on the thickness of filets. The fish should be all one colour all the way through.

Once cooked, place fillets on a drying rack or paper towel lined plate. Rest and cool for 2 minutes and then serve/eat right away with tartar sauce, lemon, and French fries!