DILL HALI CHEEKS WITH CHILI P
1 lb of Mitch's Catch Halibut Cheeks

2 garlic cloves minced

1 tbsp olive oil

2 tbsp butter

1 lemon, salt pepper

Finish with fresh dill

Optional: drizzle Chili P on top!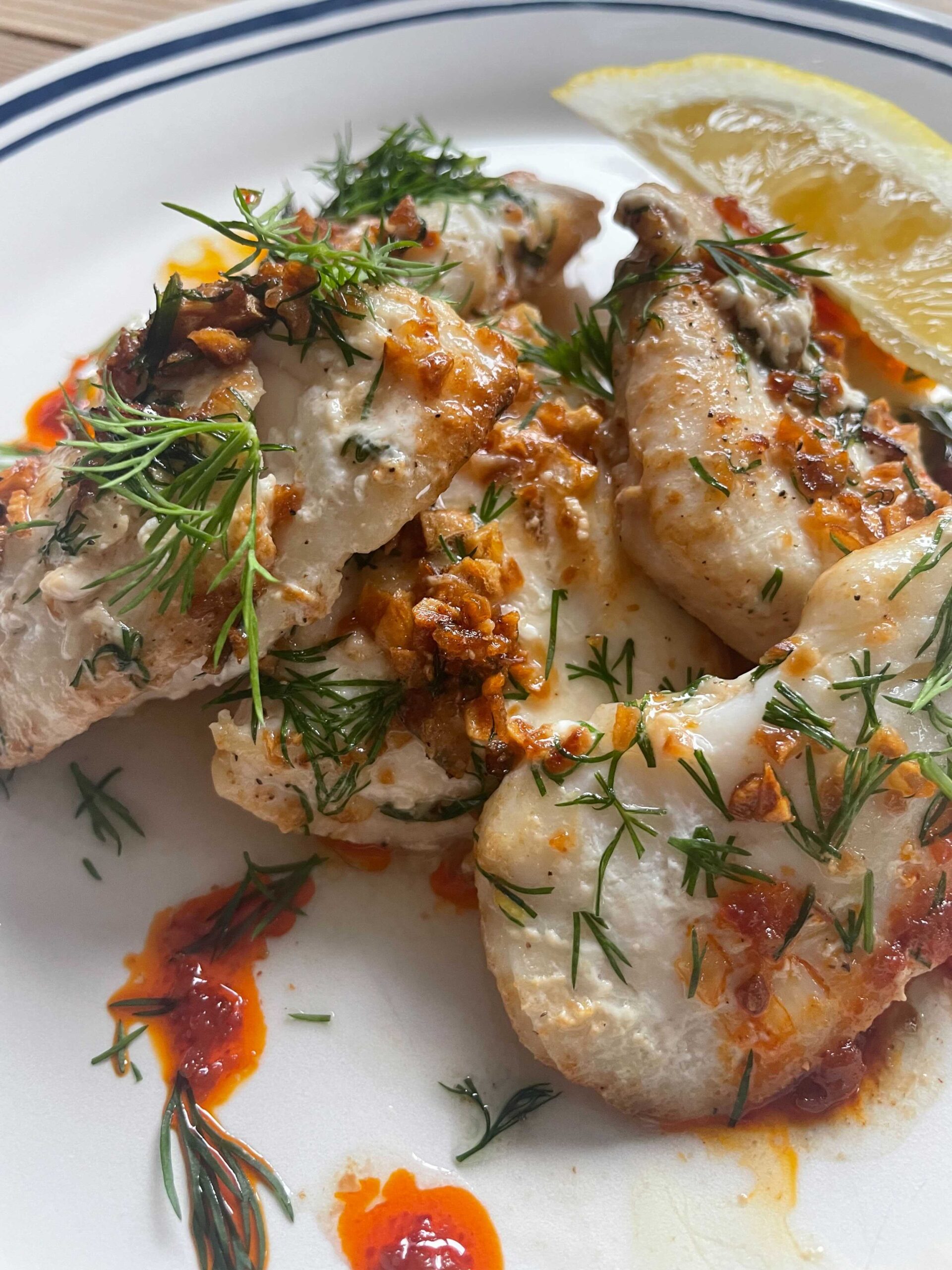 Pat the halibut cheeks dry, and season with salt and pepper.

Mince 2 cloves of garlic.

Place the oil and butter in a skillet set over medium-high heat and add garlic.

When very hot, add the cheeks and cook one minute on each side, or until almost cooked through.

Squeeze lemon and finish with fresh dill (and Chili P if desired!).