COCONUT CURRY BLACK COD BOWL
1 portion of MC Black Cod

1 cup vermicelli noodles (cooked)

1 cup coconut milk

1 cup broth of choice (we prefer veggie)

2 tbsp red curry paste

2 tbsp green onion

1 soft boiled egg

1 – 2 tsp sesame seeds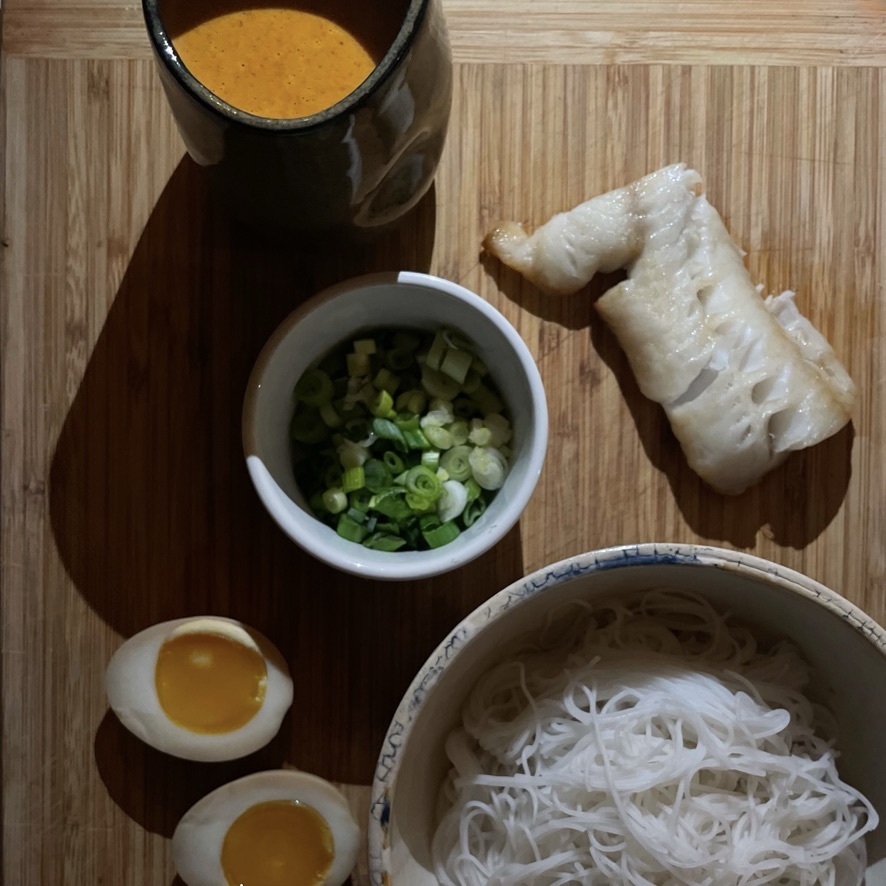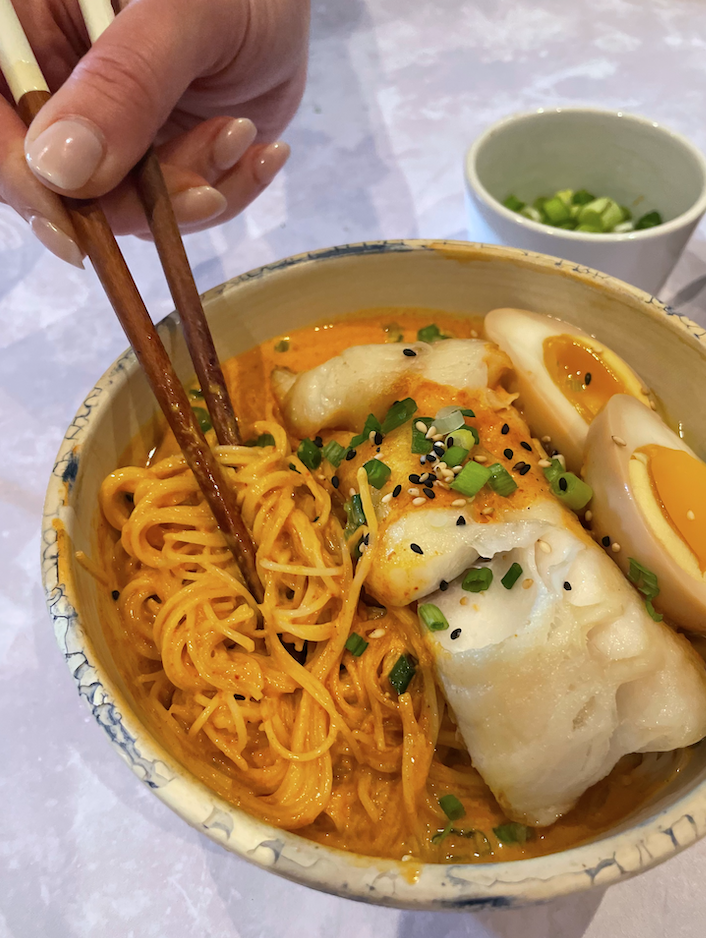 In an air fryer, cook black cod at 400F for 8 to 10 minutes (if using oven, preheat to 400F and cook for 12 minutes) remove and set aside to cool slightly.

Cook vermicelli noodles as per package instructions – run under cold water once cooked so they do not stick together.

In a saucepan, add coconut milk, stock and curry paste. Mix to combine and bring to a simmer.

To assemble- place noodles and black cod in a bowl, pour over curry broth and garnish with green onions, sesame seeds, and soft boiled egg.