2-3 pieces Mitch's Catch black cod (approx. ½ lbs)

2 tbsp olive oil

1 small onion, diced

2 garlic cloves, minced

2 cups tomato sauce (marinara)

¼ cup basil, chopped

2 tbsp capers

½ cup kalamata olives, pitted, sliced
pepper, to taste

Preferred pasta shape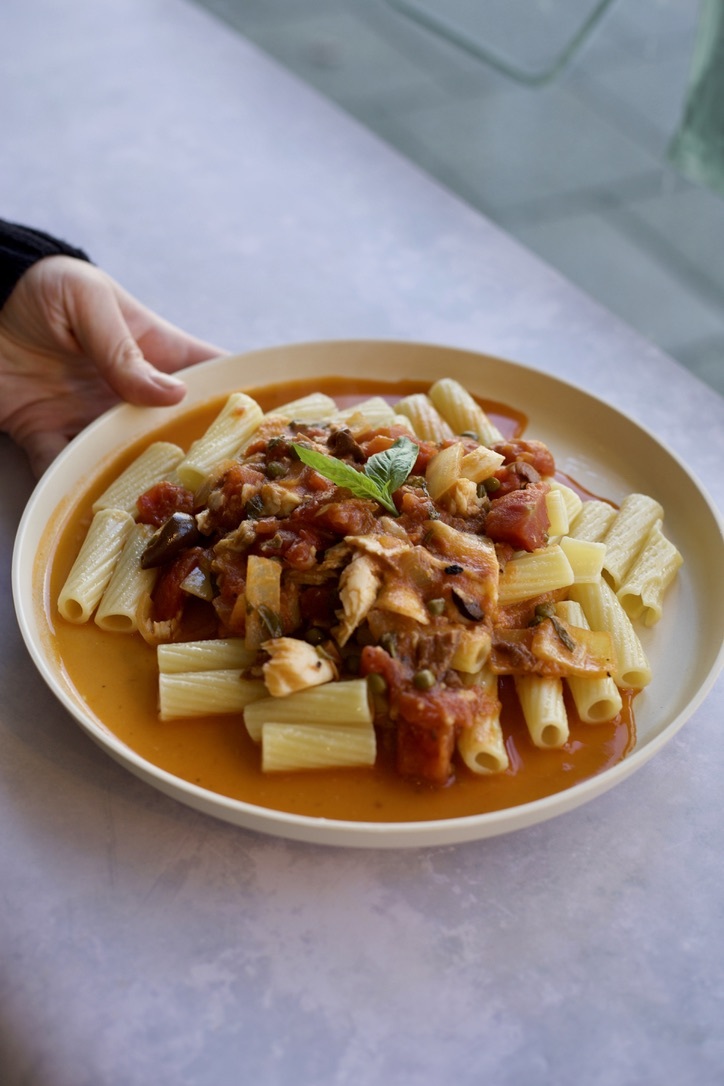 SHOP CASE SALE
Preheat oven to 400F and boil large pot of water.

Place black cod skin side down on a lined baking sheet. Cook for 10 minutes or until cooked through.

Once water is boiling, add desired amount of pasta and follow package instructions until al dente.

In a medium sized skillet on medium heat, heat oil. Add onion and garlic and sauté until translucent, about 5 minutes.

Add the marinara, basil, capers and olives. Reduce to low heat and cook for another 8 to 10 minutes.

Season with salt and pepper to taste.

Remove black cod from the oven and gently flake into the puttanesca sauce, removing the skin as you go.

Mix well, serve over pasta, and enjoy!