WHAT DOES SUSTAINABILITY MEAN?
Avoidance of the depletion of natural resources in order to maintain an ecological balance.
Meeting our own needs without compromising the ability of future generations to meet their own needs.
In addition to natural resources, we also need social and economic resources.
The journey of our fish, from our boats to your table, starts with the passion and intentional fishing practices of our fishers.
Our mission is to make sure our customers know where and how our fish is caught. Our fishers use a selective method, called line caught fishing, using hooks on a line rather than nets. Dragging a short line through the water means it is aimed carefully, and checked often, so there is no bycatch and very limited impact on our oceans. Healthy fish needs a healthy ocean – we're committed to investing in doing things the right way for a healthy ocean & a healthy earth.
As a proud partner of the Ocean Wise Seafood Program, a conservation program that educates businesses and consumers about sustainable seafood options, we deliver feel good food by minimizing our impact on the ocean and maximizing our impact in the community. To Mitch's Catch, sustainability means fair wages, safety on the water and a commitment to treating every partner with respect, this includes our oceans.
YOUR CATCH MAP
We want you to know exactly where your fish is caught.
Discover your catch in our map below: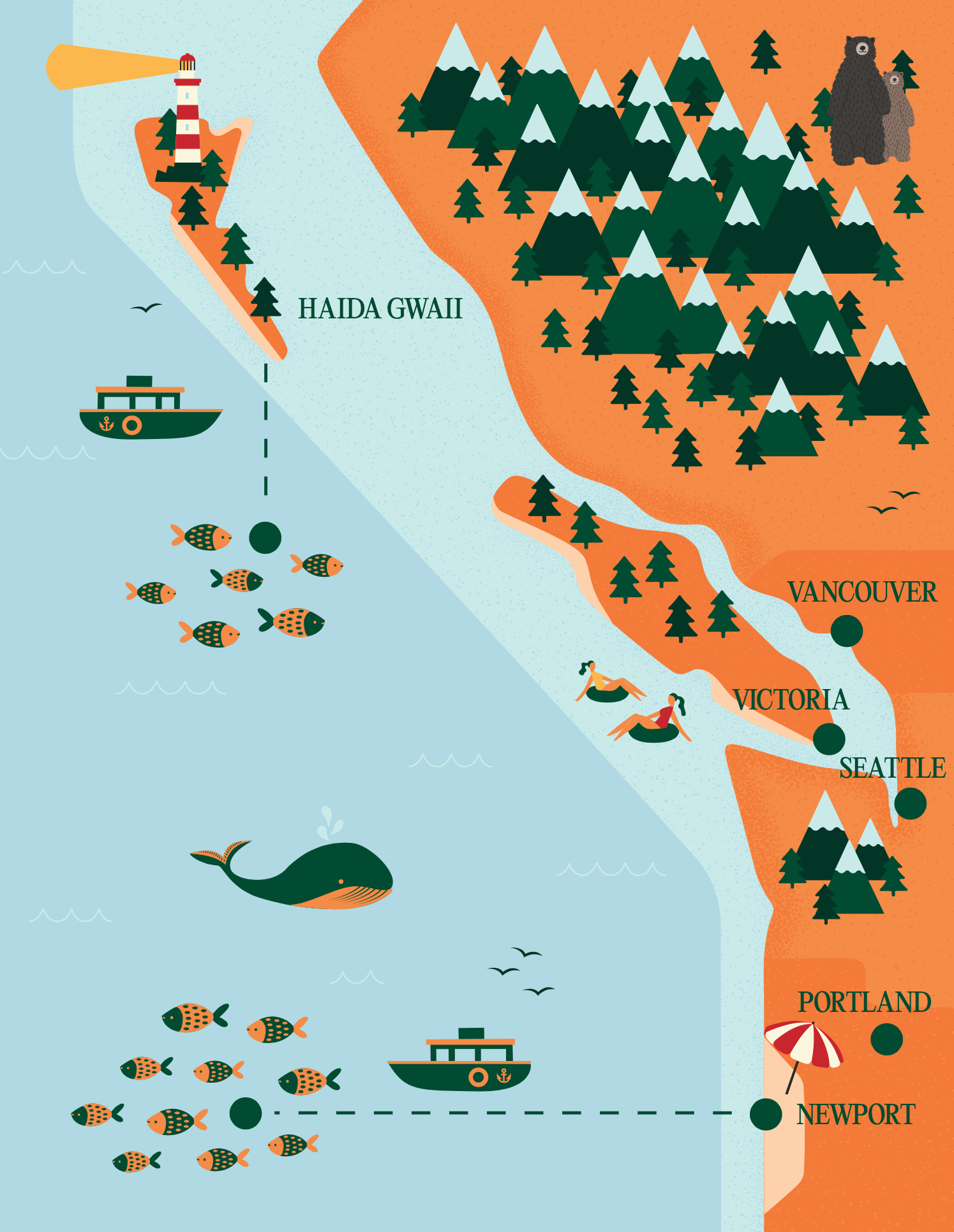 OUR VISION
At Mitch's Catch we connect people to the Pacific Northwest at its essential best.
OUR PROMISE
Deliver a feel good experience from catch to your table.
In Canada, 80% of the seafood that people consume is from international waters.
It is our mission to deliver local seafood that is caught, packaged and sold here, in the Pacific Northwest.
Your catch is carefully handled from sea to seat. And our team is committed to preserving a healthy ocean for generations to come.
Enjoy our feel good food.
WHAT DOES FFEL GOOD FOOD MEAN?